Vegetarian Tasting Menu at Martin Wishart Edinburgh
---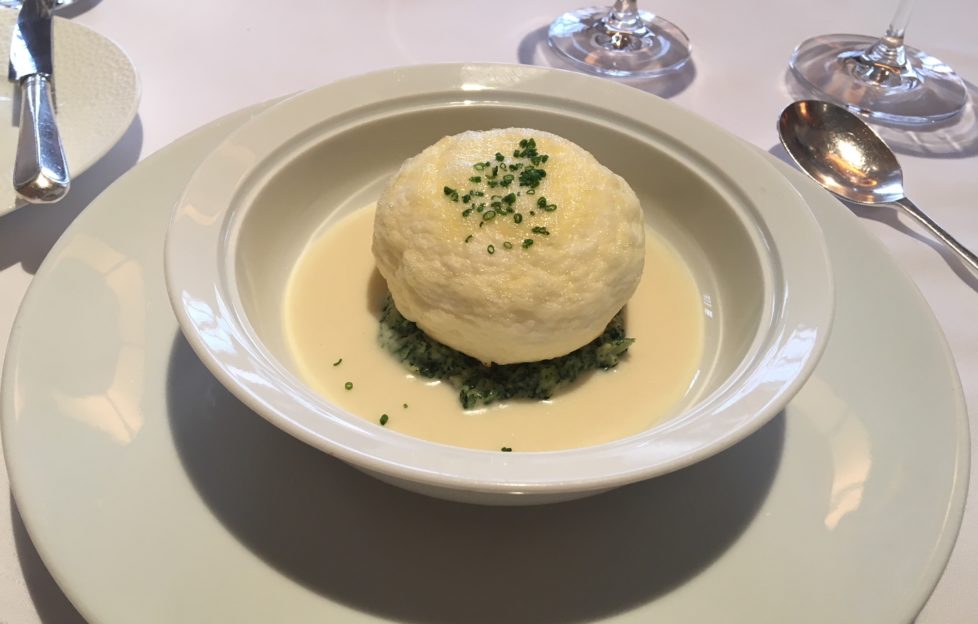 A tasting menu is a chef's idea of heaven, but was this vegetarian tasting menu mine?
You'll find that most people who like to cook love to indulge their senses with food of all kinds, and this vegetarian tasting menu was no exception to indulging my taste buds.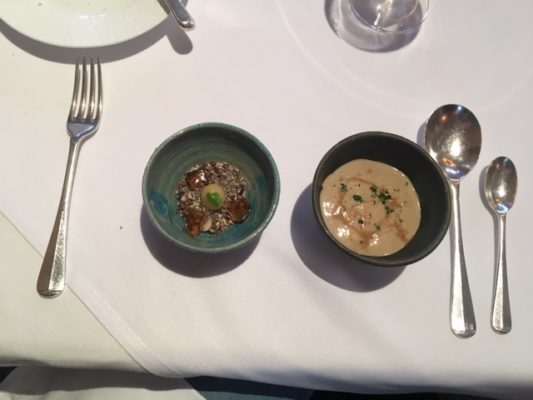 I've been lucky enough to try several tasting menus in my time, and Martin Wishart's has been on my list for a while. Recently we took a staycation and decided it was the right time to head to the Leith eaterie.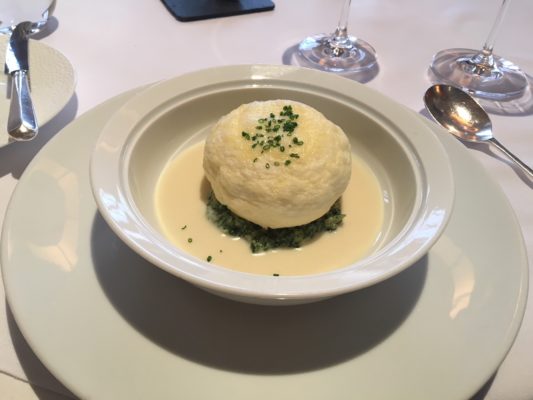 After eyeing up the sample menus online before booking, I knew I was going to opt for the vegetarian version of the tasting menu. I'm always curious to see good plant-based food, cooked to perfection. I think a vegetarian menu gives a chef plenty of free reign to create dishes. How will they use vegetables? Will I be eating mostly mushroom or a risotto? Will they be lazy and opt for cheese flavoured everything?
Martin Wishart Vegetarian Tasting Menu
My dining companions opted for the regular tasting menu, and they were looking forward to foie gras, pigeon and pheasant. Our waiter informed us the chef was using truffles that had arrived just this morning from Italy.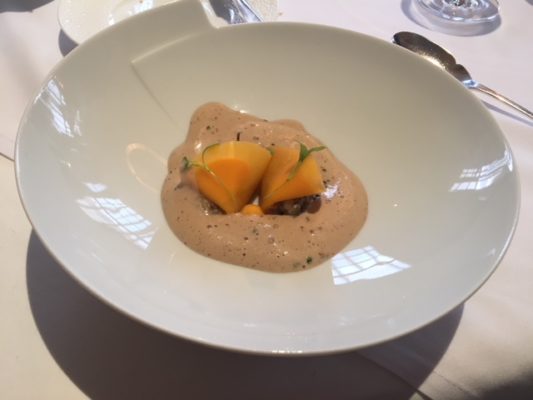 We opted for the 6 course tasting menu. Each plate was a work of art, as you would expect, meaning you feast with your eyes and your palate!  My starter was a delicious cheese souffle, light and flavoursome.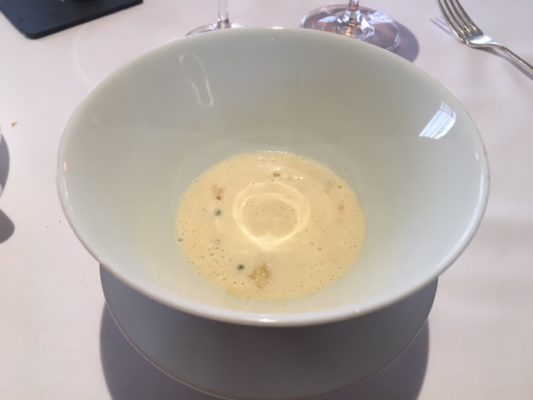 To my delight, mushrooms appeared only twice, in a pumpkin ravioli and as part of my main dish, risotto. I had a lovely and light Lebanon rose wine to accompany my dishes and 1, or 2, Kir Royales.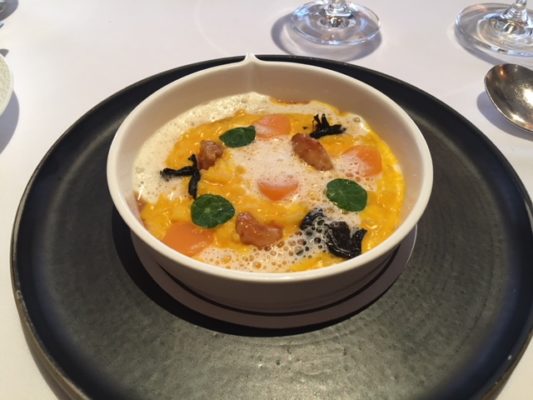 To finish, we had blackberries and chocolate mouse – a very rich dessert with elements of winter.
It was a lovely treat, and we were in the mood for treating ourselves, and I would definitely return at some point. We are spoiled to have such fine dining on our doorsteps in Edinburgh. Luckily, we also have good outdoor spaces to walk off all that yummy food!