Sweet Potato and Red Pepper Tray Soup
---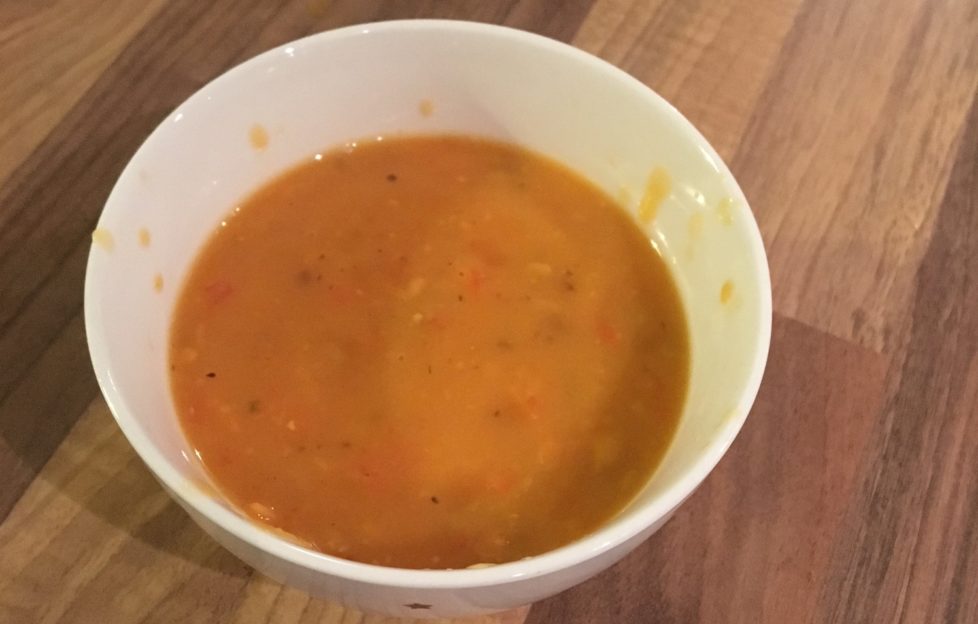 3 Sweet potatoes
3 cloves of garlic
1 onion
2 red peppers
1 pint of stock
Small bunch of parsely
A warming Autumnal soup perfect for lunch or suppers.
I am the laziest cook if you haven't sussed that already with my penchant for one-pot suppers. But this soup takes life to a new level of ease. One tray, 6 ingredients. Yes, please!
Roasting the vegetables before adding to the soup gives a nice robust flavour and means you can read more of the "Friend"!
Method
Peel and chop the sweet potatoes. Cut the onion and red peppers into chunks. Separate the garlic bulbs but do not peel.
Place all the ingredients onto a baking tray and spray with oil. Roast for 20-25 minutes then set aside to cool.
When cool, add veg to a pot and squeeze the garlic puree from the roasted garlic. Add stock and give it a good stir. Bring to a boil, add the chopped parsley and blend.
Serve with lots of crusty bread.