Writer Of The Week: Em Barnard
---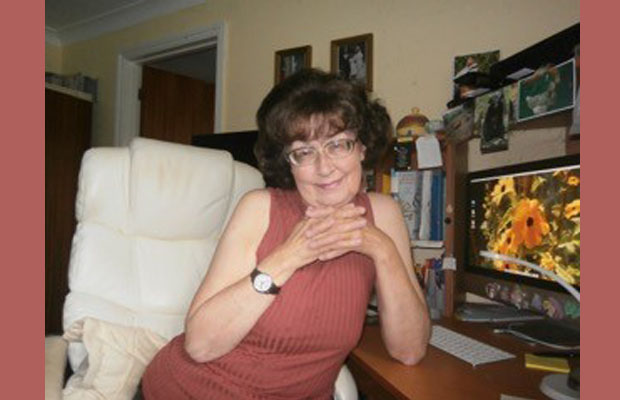 Photograph courtesy of Em Barnard.
We welcome long-time "Friend" favourite Em Barnard as our Writer of the Week…
Your story The Rainbow Man in our Feb 23 issue is about redecorating and all the things that can go wrong. A lot of writers write from personal experience. How about you?
I was Mum's sidekick from an early age. I don't remember any disasters. We papered the ceiling once. Mum holding the pasted strip on the ceiling with two brooms. Me dashing across with room, up and down a stepladder to seal it in place. Trouble was, Mum and I were gigglers. And once we started…
You've been writing for the "Friend" for many years now. How many, and do you think it has changed in that time?
Thirteen. The stories are more realistic of our modern times. Unmarrieds living together was unacceptable when I first started.
Do you write or submit stories to any other titles?
No. It was the only magazine I grew up reading. It was always to be the "Friend".
It's always been short stories we've received from you– have you ever had ambitions to write a novel?
Yes. Writing for children was my original aim. Four books did the agent rounds. They're now in a drawer with the beginnings of three grown-up novels. But my daily writing period is too short, at present, to commit to all my ambitions.
Notebook and pen or laptop? Kitchen table or study, blank wall or inspiring views?
A desk top Mac in a spare room. A view of the garden to the side. Hindered by plants and a curled-up cat on the windowsill.
And a PS. Your one top tip for aspiring writers.
Never throw any rejected stories away, however far they may have travelled before returning to you. I've recently rechecked two from ten years ago, and sold them. And subscribe to the writing magazines.