Writer Of The Week: Gail Richards
---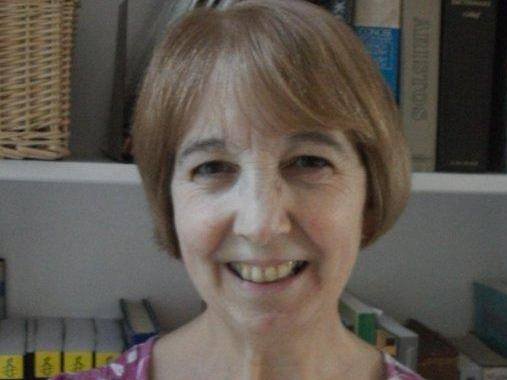 Gail, welcome, and congratulations on being our Writer of the Week!
Tell us about your background in writing – have you always written? Is it a full-time job for you, or do you juggle it with other jobs? 
When my son was little I started writing stories for him and his friends. After they lost interest, I went on to grown-up stories, always alongside other jobs. In 2010 I was fortunate enough to come second in a competition run by Writers' Forum magazine to write a story for "The People's Friend", and my story was published. I've gone on to write for other magazines as well, but will always be grateful to the "Friend" for that first success.
Your short story, "Forgiving Gene Pitney", appears in our latest issue. Tell us about the background to the story. How did you get the idea for this one? Are you a 60s music fan?
I'm a big fan of 60s music and sometimes listen to old songs on YouTube while I'm working at the computer. "Twenty Four Hours From Tulsa" came up one day and it occurred to me that while the lyrics are clever – and Gene Pitney had a beautiful voice – it was very unfair to break up with the girlfriend in Tulsa by letter! It was a short step to giving that feeling to Diane and working out how that could cause her a problem that needed to be solved.
The story revolves around a past misunderstanding. Do real-life situations spark ideas? Where do you find inspiration when you're writing?
I don't always know how ideas get into my head – it can be an image, a feeling or a line of dialogue. It might come from something overheard or be sparked by a radio programme or something in my own life – or a song! Often that initial idea doesn't even end up in the final version.
When you have time to read, what sort of books do you enjoy reading? Any favourite authors, and genres? Any books you'd like to have written?
You're right, modern life doesn't always give us enough time for reading but I like to read from a variety of genres, always avoiding anything violent. I'm currently enjoying Elizabeth Strout, favourites being "Olive Kitteridge" and "The Burgess Boys". She has a way of interweaving a series of stories that you don't always realise are connected until later. And there's a real warmth in the writing.
Are you part of a writing group, online or in your local area? Have you ever written in a different format to a short story – a novel, poem, or pocket novel? 
I'm part of a small online writing group, which has been vital in keeping me going. The support, good ideas and friendship of this group of writers has been amazing. I like the discipline of writing to a certain length for a short story market, but also enjoy being able to extend characterisation and plots into longer pieces of writing. I've just had my first pocket novel published, and would love to write one for 'The People's Friend' now I've been Writer Of The Week!
Notebook and pencil, or laptop? Kitchen table, or study? Blank wall, or inspiring view?
Pen and paper to start with and then I put it on to the computer. I print my stories out a lot of times to revise them. I love writing in cafés and have a favourite where it never gets too busy or too noisy but there's just enough buzz to block out the chatter in my head without being distracting. And crucially there's no work, washing up or household admin calling out to me to get on with it.
And a P.S. – what's your one top tip for an aspiring Writer Of The Week?
I think many readers like a character they can care about. I'd say try to get deep into the emotions your main character is feeling while she pursues her goal. If you can feel it while you're writing there's more chance your readers will too.