Writer Of The Week: Patsy Collins
---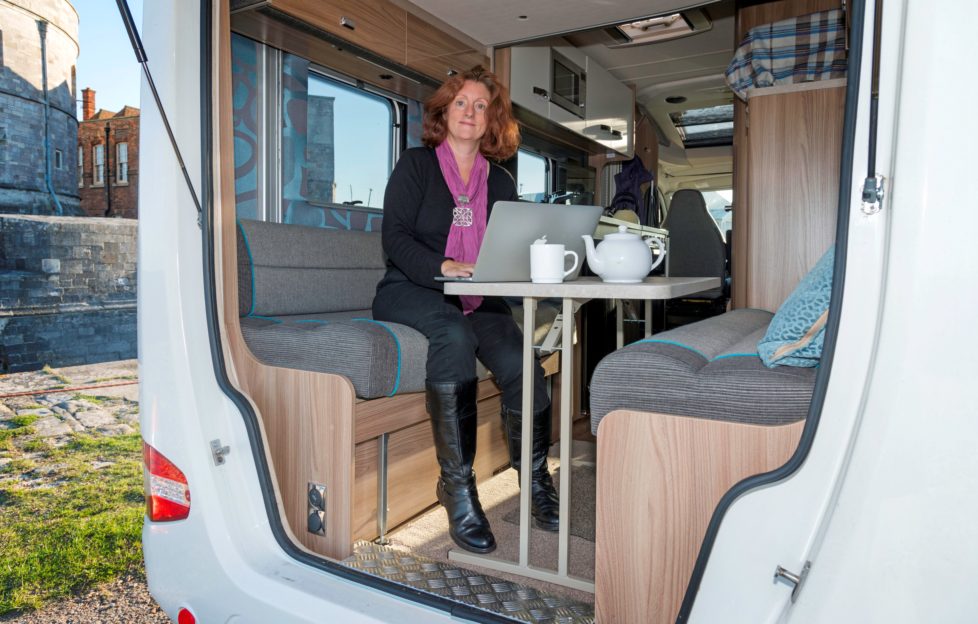 Photograph courtesy of Patsy Collins.
Our Writer Of The Week is Patsy Collins, whose story, "Room To Grow", appears in our May 4 issue.
As a successful novelist and short story writer, how much of a challenge was it to write for the "Friend"?
It took several attempts to get the first story accepted. I'm not admitting quite how many, but I wrote and published five novels in that time. No doubt my writing style has changed over the years, and I think the "Friend" has, too. Although still retaining its unique style and charm, the fiction is now a little more modern and true to life.
"Room To Grow" makes for a feel-good, contemplative read. Do your own experiences and the people around you influence your stories?
Oh, a lot! Sometimes I deliberately write stories based on real people and situations – more often I don't realise that's what I'm doing until I begin editing. Many of my friends and family have made several appearances. I'm fortunate they're all such interesting characters. Being influenced by my experiences may help explain why there's often delicious food, beautiful gardens and gorgeous scenery in my writing.
What is your favourite story genre to read and write?
In both cases anything that leaves me feeling happy or positive in some way.
Can you tell me a little bit about your Womagwriter's Blog?
Womagwriter exists to help and encourage those who wish to write for women's magazines.
I post fiction guidelines for magazines in the UK and overseas, share my experience of submitting to them, and report any news I hear about.
I'm grateful to those who contribute by passing on information, providing appropriate guest posts and bring it to life by leaving comments, because it's a lot to keep up with on my own. Without these it couldn't continue.
Notebook and pencil or laptop? Kitchen table or study? Blank wall or inspiring view?
Laptop – always. Where I write varies considerably. I share a home office with my husband, and we also travel in our campervan, called R'ten, for about four months a year.
As well as visiting friends, that allows me to do much of my writing on location. Although well-equipped, R'ten lacks time travelling capabilities!
P.S., What's your one top tip for aspiring writers?
Write something, make it as good as you can and then send it out.
Read more "Writer Of The Week" entries here.