Writer Of The Week: Penny Alexander
---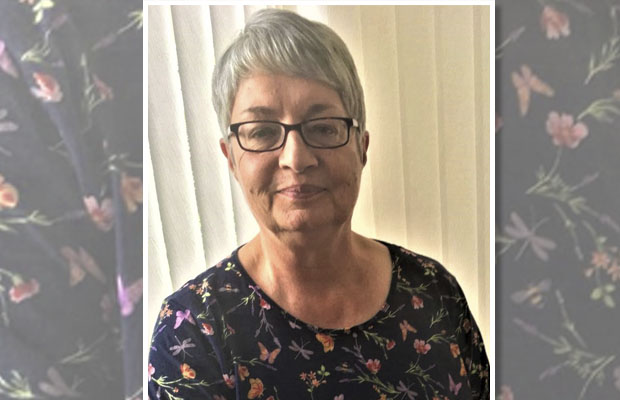 Lucy from the Fiction team welcomes Penny Alexander, our Writer Of The Week.
Can you tell us about your writing life so far, Penny?
I've always written stories – most now lie hidden in an old trunk in the garage! As a young mum, I took part in a competition and won a lovely rocking horse for our playgroup. That made me realise there were possibilities.
I've written poems, stories, a column in a local newsletter, and contributed to a small press magazine. My first short story for "The People's Friend" was published around 1999. I'm amazed to realise how long ago that was!
Your short story, "A Butterfly In The Window", comes in at around 1200 words. What are the challenges of writing shorter, and longer-length, stories?
I think the length depends on the type of story I have in mind, although generally I find between 2000 to 4000 words the best "fit" if it's a more emotional tale.
Although longer-length stories and serials obviously need more planning – possible sub-plots to be added, and so on – I never feel the planning stage can be missed out for the shorter-length tales. Generally, I prefer to see an overall picture before I start. But sometimes as I write the plan will change. I've learned to be ready for that.
The friends in the story find themselves at different stages in their lives. Do you find friendship a theme that you often return to?
It's said you can choose your friends, but not your family! I think everyone can relate to how precious friends can be. But family members are friends, too, so really I like to write about how any relationship might (or might not) change depending on life and circumstances.
Do I write about real life? No. I write fiction, which I feel isn't exactly the same thing. Of course, I certainly hope it has the ring of reality about it! Let's just say that the old family tales told long ago around my Nan's hearth often provide background material.
Any writing goals for the future? Other than another Writer Of The Week slot, of course!
I would simply like to continue writing! I used to wonder what I'd do if I ran out of ideas, but I'm glad to say that hasn't yet happened. I enjoy learning about writing, and how different the approaches to storytelling can be around the world.
Who has inspired you as a writer?
As a young reader, I loved Rosemary Sutcliff's books. Returning to them as an adult doesn't disappoint. I'm also a Dorothy Dunnett fan. Anything historical! At present, I'm reading Tracy Chevalier's "Burning Bright".
Do you find support from other authors helpful?
In the past I've run a local writing group, and have also been a member of an online group.  The support of other writers is such a help. At present, I'm an associate member of the National Association of Writers' Groups, and (since moving to another part of the country) have joined a lovely group of people discovering new poems and rediscovering old favourites. Poets have a lot to teach story-writers about choosing the right words!
Notepad and pencil, or laptop? Kitchen table, or study? Blank wall, or inspiring view?
Nice, soft pencil on paper for planning, drawing pictures, maps and spidergrams, at first. Writing (typing) from left to right happens later. I work in an extra room at the back of our bungalow, where there's lots of light and a view of the garden. This is very useful for resting the eyes from time to time. But once "into" a story, I don't do much garden-gazing. Honest!
And a P.S. – What's your one top tip for aspiring writers?
Choose your characters' names carefully, with due regard for historical time and place. Once you know their names, a sort of magic takes place. You begin to discover what they want, and how they might work towards their goal.
Reader more of our Writer Of The Week series here.