Writer Of The Week: Jane Tulloch
---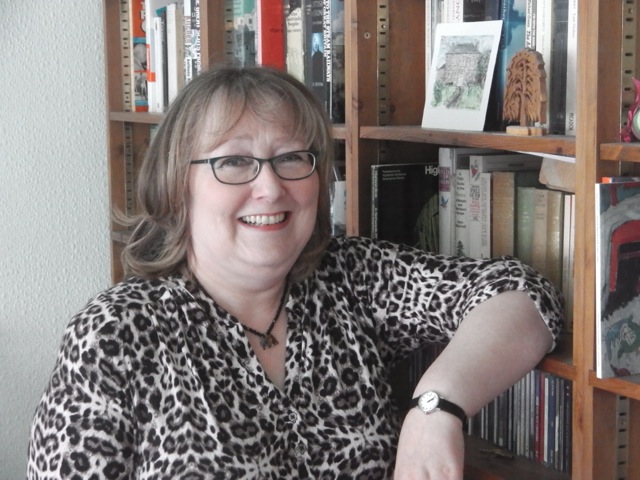 "This Old House" by Jane Tulloch is in this week's issue of "The People's Friend". Here, Jane chats to Fiction Ed Shirley about it as our Writer Of The Week.
What inspired the story, Jane?
My grandparents' house where I spent most of my early childhood was demolished recently. It was a big shock to me, and I wrote this story as a way of working out how things might have gone to save the old house.
Obviously, it's a complete work of fiction. But I found it therapeutic to write.
Do you find most of your stories come from your own life and memories? I'd love to think you know a wee lad like your Mickey Bligh!
Coincidentally, I happen to have an eight-year-old grandson who asks some "interesting" questions!
A child's-eye view gives me plenty to think about regarding some of the daftness of our adult lives. Burns said it: "a chield's amang us takin notes".
You have a very successful professional career with writing as a sideline; have you always written stories?
I only started writing fiction as a contrast to my more serious professional work. I like giving people happy endings, which, unfortunately, don't happen often enough in real life.
What's your starting point with a story? The idea, the characters . . .? And can you write it all in one go, or is it a stop-start process?
Sometimes a story comes to me first, but sometimes it's a character or concept. I only ever wrote one story in one go.
Who are your own favourite authors?
So many. Evelyn Waugh, EF Benson, Elizabeth Fair, EM Delafield, Kate Atkinson. I could go on . . .
Notebook and pencil or laptop? Kitchen table or study? Blank wall or inspiring view?
I have a lovely study full of my favourite things. I work under the close supervision of my Maine Coon, Baz.
And a P.S. – what's your top tip for an aspiring Writer Of The Week?
Read, read, read. You can't write well until you know what good writing looks like.
For more from our Writer Of The Week series, click the tag below.
Keen to follow Jane's advice? Get some inspiration from our book reviews.