The Value Of An Illustration: Painting With Words
---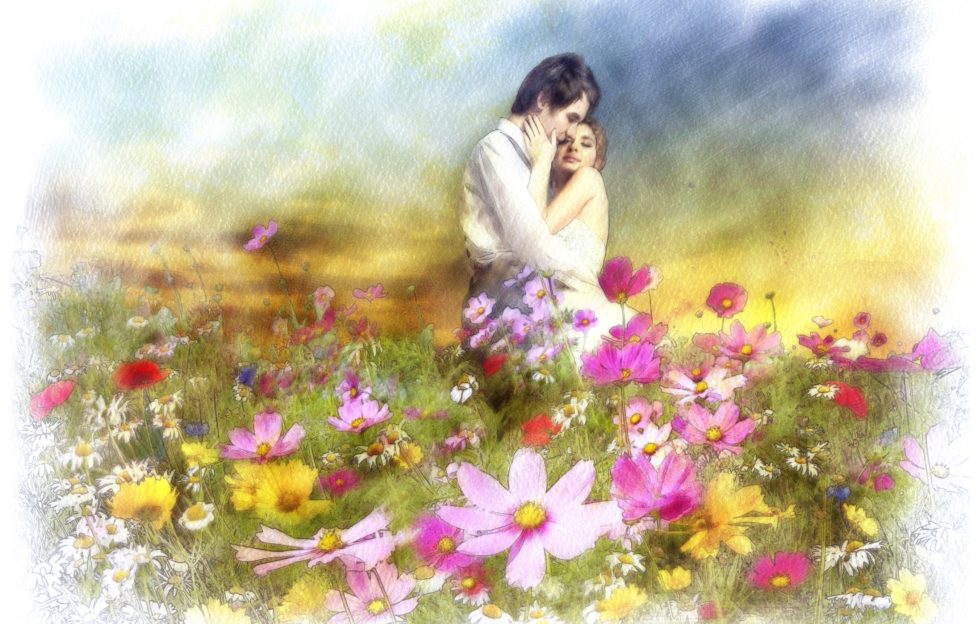 Illustration by Jim Dewar.
Looking at some famous prints across at the DC Thomson shop recently, I thought of the old adage, "a picture paints a thousand words".
Does a single picture or photograph convey an impression more efficiently than words can ever do?
I'm a little envious!
As a writer, I might have to use hundreds of words to convey a particular message to a reader, whereas a picture can achieve it at a glance.
But a picture is, of course, open to interpretation. Accompanying words, whether verbal or written, can give a clearer understanding of it.
When speaking to writers and readers of the magazine, I often refer to our fiction as a marriage. That is, a marriage between story and illustration, where one complements the other.
An effective illustration will not only conjure up an idea or feeling in the reader, but it will seamlessly lead them into the story itself.
A love story . . . with a lovely illustration
The above image by Jim Dewar accompanied a story by Celia Kay Andrew entitled "A Dream Of Connemara".
I love the romance; the couple really look lost in each other.
The image has a dreamy air about it, too, with the wildflowers faintly swaying in the breeze, and the soft summer sky conveying a tenderness to the scene.
The story itself is a love story, but a bittersweet one. A young couple, Mary and Declan, are forbidden from being with one another — a situation which culminates with the loss of Declan's life.
Fast forward many years, and a much older Mary is reunited with her love at the end of the story, as a young Declan comes to take her "home".
It was a ghost story as well as a love story – one with an uplifting message.
The illustration, of course, doesn't convey the ghostly element of the story.
But at the same time, it lends itself perfectly to the couple's romance, and the dreamlike setting.
Don't you agree?
Click here to read some of the Fiction team's writing hints, tips and tricks.
Kick off your next story with help from one of Shirley's Writing Prompt Story Starters.