Keep Your Garden Going While You're On Holiday
---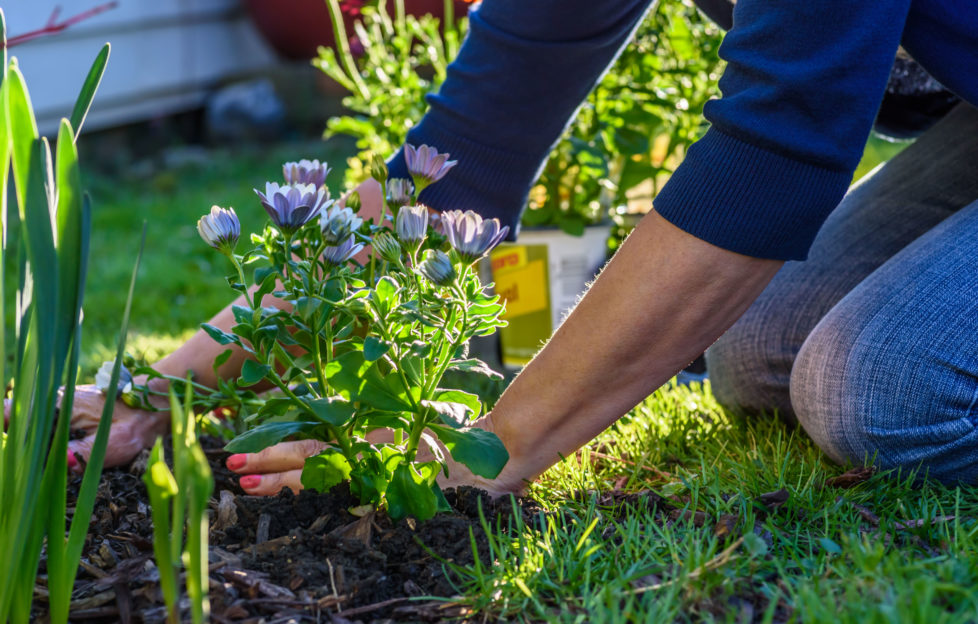 iStock.
With a little preparation, you can relax and enjoy your next holiday without having to worry about your garden.
That's the message from the experts at The Greenhouse People, who are keen you spend just as much time preparing your plants as you do packing your bags this summer.
Here are their top tips:
Tidy up
The weeding might not be top of your to do list before you jet off, but it really will help your keep your plants healthy and happy.
Weeds are competition for valuable resources like water and sunlight. It's already tough enough for plants to grow to maturity without having to fight unwanted guests for much-needed nutrients.
Dead-heading plants is also a good idea, as it enables better growth while you're gone.
Hydrate
While you can escape the unpredictable British weather thanks to a train, plane or automobile, your plants don't have that luxury.
Rain is, of course, good for a garden. But if none is forecast, drench your plants with water as late as you can. Add mulch to your soil in advance, too — this will help it retain water.
Also: don't be afraid to ask for help. A kindly neighbour may be willing to water your plants while you're away.
You could always offer to return the favour later!
Mow smart
After you've had the mower out, leave the clippings on the lawn. This will add add back vital nutrients, and help hydrate the grass.
You can also use the clippings as mulch, particularly for vegetable patches.
Keep an eye on edibles
More and more people these days choose to grow their own fruit and vegetables. It's important to remember, though, that these will require a little more care and attention before your break.
Climbing plants will continue to do just that, even when you're not around to watch. Place supports around the plants in your garden that will need them the most.
Tender plants, like lettuce, will need shade from the sun, and netting should slow their tendency to run to seed.
Harvest any ripe crops before you go, and any that are nearly ripe, or you'll risk coming home to quite a mess. And a waste!
Protect your pots
Group pots in the shade, up against a sturdy structure for added stability (to prevent them blowing over in the wind).
Remember to water them thoroughly. There are also plenty of watering devices on the market that could keep up your good work.
Happy houseplants
Likewise, move your houseplants away from sunny windowsills. This will help them stay hydrated.
You could even place them in a bathtub or shower lined with a plastic sheet and several layers of newspaper.
Simply run water until the newspaper is sodden and pull the shower curtain closed to help retain moisture.
You can find plenty of tips and tricks for the green-fingered on our gardening pages.