Willie's View: In And Around Collieston
---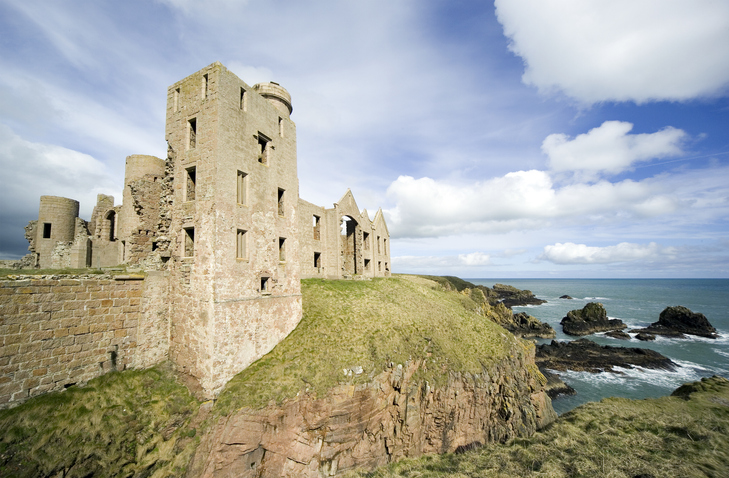 iStock.
Not a lot remains of Old Slains Castle, near Collieston.
Once home to the Earl of Erroll, it was blown up as punishment for the Earl's part in a failed uprising against James VI.
The castle was never rebuilt, but "New Slains" — the castle that inspired Bram Stoker to create the character "Dracula" — was built some five miles to the north instead.
I'd stopped off in the old fishing village of Collieston today to explore a bit of this dramatic North Sea coastline.
I started with a walk north to Old Slains. After that, I took another walk south of the village around the extensive dune system of Forvie National Nature Reserve.
These two landscapes couldn't be more different, but they both have fascinating stories to tell.
Collieston itself has no shortage of stories to tell, either — especially when it comes to tales of smuggling.
Today's forecast for virtually the whole of England and Wales was nothing but heavy rain and flood warnings.
In Collieston, the beach was packed and we were enjoying wall-to-wall sunshine all day.
I'd definitely chosen to head in the right direction for once!

Willie's covered virtually all of Scotland for the "Friend". To read more about his travels, click the tag below.
You can read travel features from a variety of other authors by clicking here.