Willie's View: By The Lady's Walk to Newark
---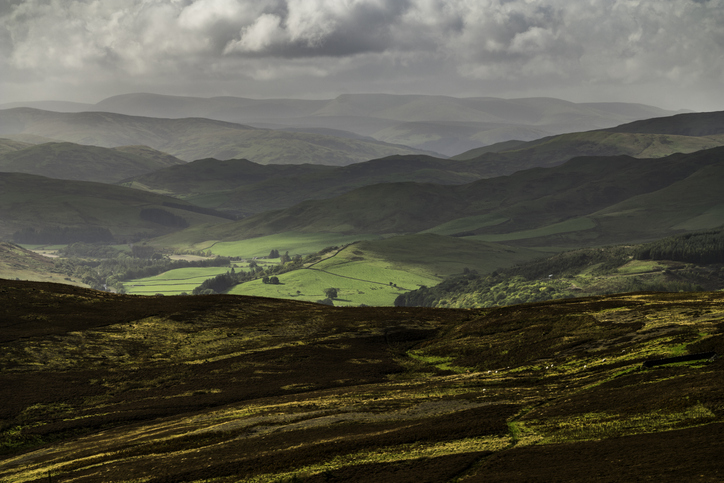 iStock.
The romantic ruins of Newark Castle stand high above the Yarrow Water in the heart of Ettrick Forest.
Around 7am this morning I left the car at Bowhill House, a home of the Duke Of Buccleuch. I would accompany the river upstream, by the "Lady's Walk" to the castle's proud tower.
Sir Walter Scott visited this ancient building on several occasions. Indeed, Scott was to provide its grey stone walls with immortality, by referring to it in the opening lines of his poem, "Lay of the last minstrel".
Considering the 83-feet-tall tower was built as long ago as 1423, what remains is in remarkably good condition.
This despite the Duke's factor helping himself to some of its stonework to build his own house a few centuries ago.
Understandably, the Duke was quite upset by this vandalism. He quickly knocked the factor's house down and ordered the tower's reinstatement.
Newark witnessed some violent and bloody scenes following the Battle Of Philiphaugh in 1645, the tower has since enjoyed the peace and quiet of the surrounding hills and glens.
Today, however, besides the rushing sound of the Yarrow Water, the morning quiet is broken by a major hunt.
Apparently, the shepherd's spaniel has gone walkabout. Cars, vans and quad bikes scoot around the estate roads and field tracks searching for it.
They might have their work cut out, though, since the Duke's Bowhil Estate extends to some 58,000 acres!

Catch up with more of Willie's blogs by clicking the tag below.
See more of our travel writing here.