Serial Writing Workshop, September 25
---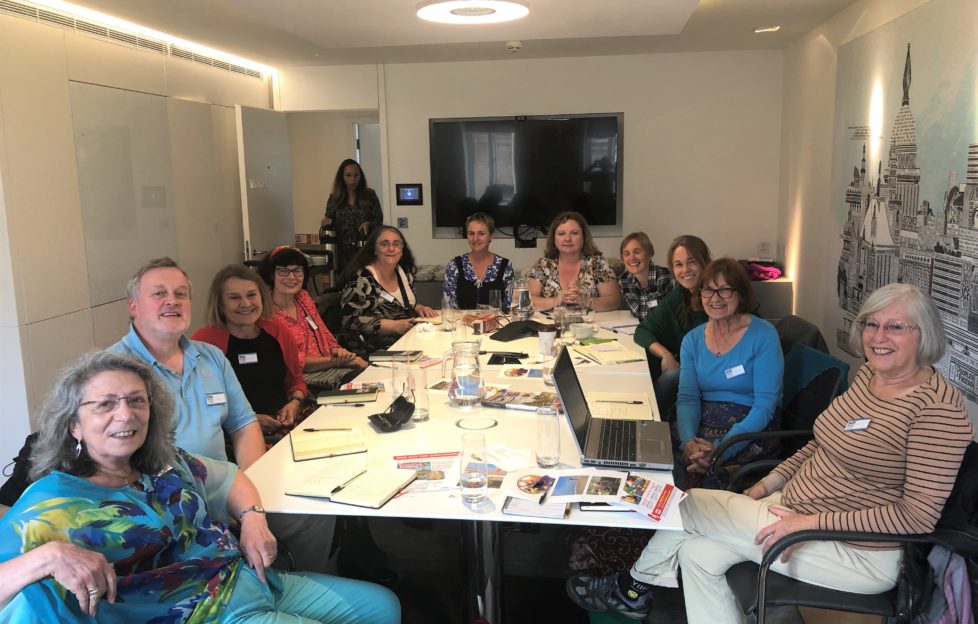 Photograph by Shirley Blair.
I've been slow in writing about our second Serial Writing Workshop, but here I am!
Held in our London office on September 25, it really was fab. Just as good as the first one.
And by that I don't mean me and Alison, but the ladies — and gent — who attended, and who joined in so enthusiastically.
And I was chuffed to see two ladies who had previously attended one of our short story writing workshops. That felt like a real vote of confidence.
The format
In the morning we go through an overview of the serial format, and then we focus in on different aspects: characters, structure, plot generation, etc.
In the afternoon session, Alison sets this clever exercise pairing everyone off with their neighbour.
They exchange a nugget of information about themselves, and then they have to work that into a serial idea.
Well, what can I say? It worked brilliantly last time, and again this time.
In fact, we watched a writing partnership dawn right before our eyes, as one pair really got into it.
They could hardly stop talking, and I know they've kept in touch to keep developing their idea. And one half had her own idea, too, which had great potential.
Overall, I'm hopeful of at least three serials resulting from that one exercise alone.
I'm also going to share a lovely message with you, that we received this week from one attendee:
Oh, what a fantastic time I had at the 'People's Friend' serial writing workshop.

Thank-you so much to our tutors, I learnt so much and had fun whilst I was doing it.

I haven't stopped since finding my new lease of life. Honing and perfecting my stories creating the best I can, looking forward to a brighter old age.
That made the day for Alison and me.
Hopefully we can schedule more of these next year. We've had requests to run them in York, so we'll do our best!
P.S. Thanks to Lauren at the back there who, with Li at the first and Krissie at both, kept us supplied with copious quantities of tea, coffee, and biscuits.
We couldn't do it without them!
For more from Fiction Ed Shirley, click here to read her blog.