Willie's View: On The Fife Pilgrim Way
---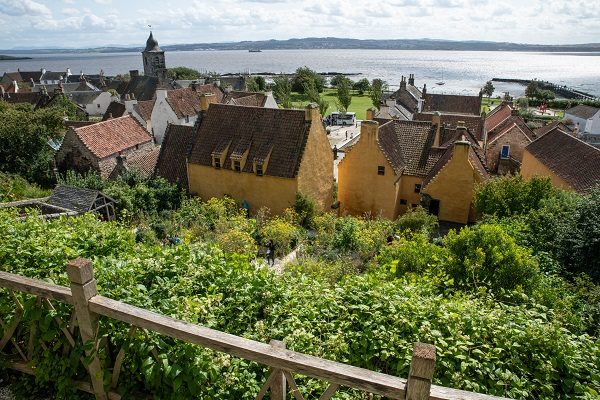 Photographs by Willie Shand.
I've just been following the recently launched "Fife Pilgrim Way".
By car, its 64 miles might easily be covered in little more than an hour.
On foot, though, it takes a wee while longer. But that didn't stop countless thousands — from the lowly to royalty — determined to travel great distances to visit the shrines of their saints.
The trail wends its way through the heart of the Kingdom from Culross on the shores of the Forth to St Andrews.
An alternative start to this new way-marked route is North Queensferry. Here, Queen Margaret established a free ferry for pilgrims travelling to Dunfermline and St Andrews some 800 years ago.
My start at Culross, however, begins at the ruined chapel of St Mungo (Patron Saint and founder of Glasgow).
What a grand long-distance walk this is, too, taking us by inland field tracks and quiet country lanes to Dunfermline, with its shrine to St Margaret and grave of King Robert the Bruce.
On it goes by the shores of Loch Ore; through Markinch, with its ancient links to St Drostan, and over the "Waterless Road" to Ceres, crossing its picturesque packhorse bridge.
Our journey ends at the place which once held relics of Scotland's Patron Saint – St Andrews.
From saintly characters to ruthless murderers, ghosts and witches, you'll meet them all along the Fife Pilgrim Way.

For more from Willie, click the tag below.
You can also take a look at our other travel features by clicking here.