Illustrator Of The Week: Gerard Fay
---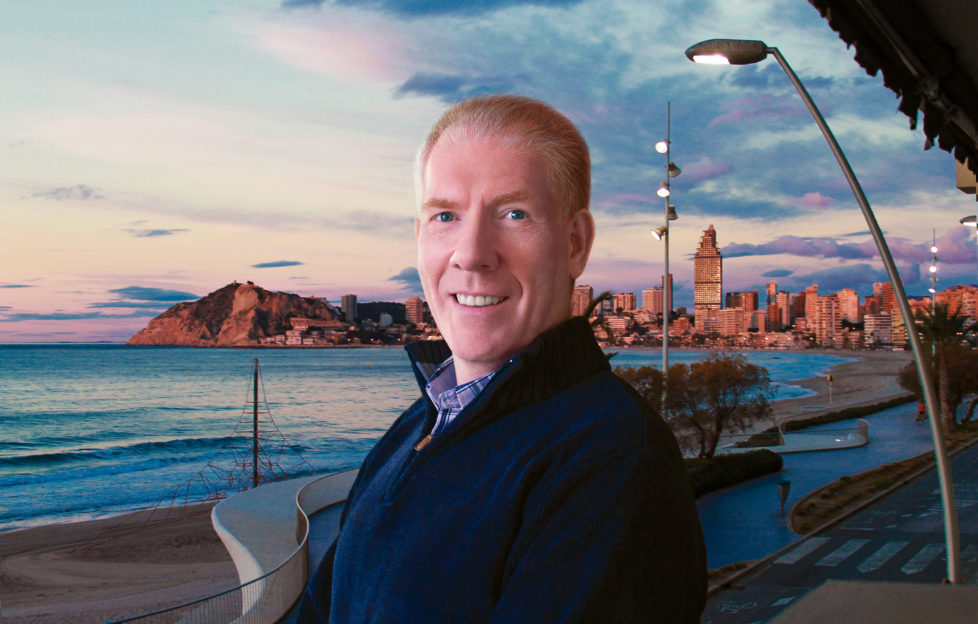 Photograph courtesy of Gerard Fay.
We have an Illustrator Of The Week for you this week.
I recently caught up with Gerard Fay, who has been illustrating for "The People's Friend" for a long time.
Welcome, Gerard! How many years have you been working with us? And how has the work changed in that time?
I have been illustrating for "The People's Friend" for at least 25 years. I've been working freelance since leaving art college in the early 80's. My first commission for DC Thomson was in fact for "Jackie" magazine in 1984.
The work has changed dramatically since those early years when I was illustrating in pencil on a weekly basis.
Now working in a digital format is an even bigger change. However, this is just another medium — the basic rules of style, composition and colour still apply.
Do you prefer one type of story illustration commission over another, or are there others where you think "oh no, not again"?
Good question. Every brief has its own little attributes and various problems to solve.
But I do enjoy the period stories, as they require a lot more research — like the fashions, for example, and making sure objects in the scene fit the time period.
In a recent brief, I had the perfect Victorian room set to use as a base, but there was a gramophone sitting quite prominently in the scene.
Unfortunately, the gramophone player wasn't invented for another two years, so for this particular story that had to go.
Back in the Eighties, working on period illustrations usually meant jumping on a bus to Manchester's Central Library in search of reference material, which was a forty-mile round trip for me. Now the internet takes care of that.
This is fine, since bus trips to Manchester are most definitely out of the question now as I've lived in Spain for the past 20 years!
Do you immediately start to visualise a scene when you read the next story we ask you to illustrate, or does it take time?
Yes, I usually start to picture a scene immediately on reading the short brief, and I do a quick doodle and basic composition.
Then I read the story and make a few notes to see who the prominent character is, and look for any important details and anything within the rest of the story that I can use to build the scene.
Most of the time the finished artworks are quite close to my initial scribbles. But if you saw those you would never believe me!
How did you get into illustrating?
During my time at art college I became more aware that illustration was the route I would take.
Before I left college I signed with an artist agent in London's Wardour Street. I was still in my teens, so this was a very exciting time for me.
Apart from working on the "Friend", what other types of illustrative work do you do? And do you still paint for pleasure?
Quite often I need to illustrate as part of the design and advertising work I produce for local businesses.
I also enjoy painting in watercolour, acrylic and drawing in pencil.
I sell prints online, and through a friend's art gallery back in the UK.
I'm often commissioned privately to paint and draw portraits, which I really enjoy.
P.S. what's your one top tip for an aspiring Illustrator Of The Week?
My top tip to any illustrator would be firstly to develop a style, but also be prepared to adapt. I'm also a great believer in looking and learning from the past, so study the old masters and study composition and colour theory.
Why not visit Gerard's website to see more about his work?.
For more from Illustrator Of The Week series, click the tag below.
For more on the importance of illustrations in the "Friend", read Lucy's article here.