Which Gardening Shows Should You Visit In 2020?
---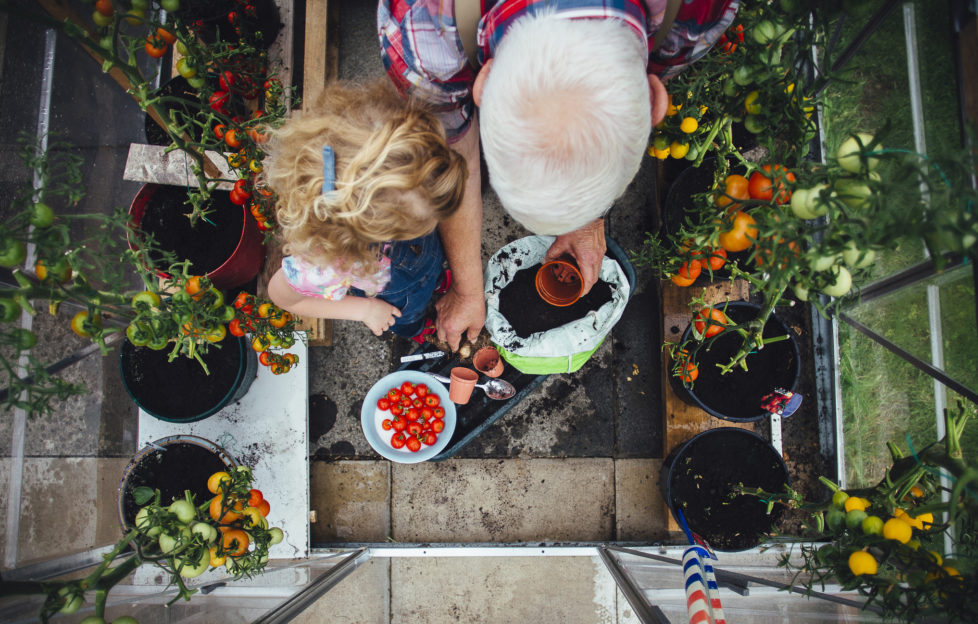 iStock.
What's the best thing to sustain keen gardeners through the cold winter months? The thought of next year's gardening shows, of course!
This is the perfect time to plan which ones you want to explore, whether you're a budding beginner or a seasoned pro.
Here, the gardening experts at The Greenhouse People give us the run-down of the best shows to visit in 2020.
RHS Chelsea Flower Show (May 19-23)
The world's most prestigious horticultural event,  attended by 168,000 visitors each year.
If you'll be one of them in May 2020, expect displays by some of the world's leading garden designers, as well as emerging talent.
Many categories have received a makeover this year, including a dedicated space for floristry, a new Urban Gardens category, and the trend for indoor plants reflected in the House Plant Studios.
Click here for more information. Tickets start from £31.75. 
Kew Orchid Festival (February 8 – March 8)
If you can't wait for spring to visit a gardening event, The Royal Botanic Gardens, Kew hosts an annual orchid festival every February.
In 2020, the theme is "Indonesia", to celebrate Kew's vital science work in the country.
In the immersive glasshouse, visitors will encounter an erupting volcano created from orchids and other tropical flowers, as well as after-hours events featuring Indonesian music, dance and cuisine, and a series of talks from Kew's orchid experts.
Click here for more information. The cost of a ticket is included in the entry price for Royal Botanic Gardens, Kew. Prices start from £16.50. 
Gardening Scotland (May 29-31)
Gardening Scotland is Scotland's biggest show of its kind, and a real highlight of the horticultural calendar.
In 2019, standout trends included plants suited to Scotland's damp climate — like unusual blue poppies originating from the Himalayas.
This year, expect a focus on urban gardening and lots of family-friendly activities. You can also find a designer to help transform your own garden.
Click here for more information. Ticket prices are still to be announced. 
RHS Chatsworth Flower Show (June 11-14)
The Royal Horticultural Society's newest gardening event, the Chatsworth Flower Show, will return for the fourth time in 2020, with all the summer colour, prize blooms and innovative design of previous years.
Next year will see the return of the Mindfulness Gardens, a category launched to celebrate the benefits of gardens and outdoor spaces for our physical and mental wellbeing.
Chatsworth House, home to the Duke and Duchess of Devonshire, provides the impressive backdrop to the Derbyshire show.
Used as the setting for Pemberley, Mr Darcy's house in various adaptions of "Pride and Prejudice", it's well worth a visit.
Chatsworth Flower Show ticket holders receive 50% off admission during the period of the show.
Click here for more information. Tickets start from £28.25.
Seedy Sunday (February
2
)
Every year, on the first Sunday in February, the city of Brighton and Hove hosts Britain's largest community seed swap.
The practice of swapping seeds is an old one, but it's never been more important considering the growing issue of climate change.
The widespread use of genetically uniform modern crop varieties has caused crops to lose about 75 percent of their genetic diversity in the last century.
At the heart of Seedy Sunday is the huge seed swap table, where you can donate and swap seeds. This helps promote biodiversity, preserve rare plant varieties and is less costly than buying seeds in spring.
That's not all, though, as visitors will experience an impressive line up of speakers, a marketplace, and plenty of children's activities.
Click here for more information. Tickets start from £3.
Gardener's World Live (June 18-21)
Every year, BBC Gardener's World Live transforms the NEC in Birmingham into the ultimate day out for green-fingered gardeners.
Famous gardening personalities like Monty Don and Carol Klein will share their best tips on stage.
But there will also be garden walks with the experts, one-on-one advice desks to help solve all your gardening problems, and show gardens packed with practical ideas for your outdoor spaces.
Click here for more information. Tickets start from £26. 
Woburn Abbey Garden Show (June 27-28)
This show takes place in Woburn Abbey's beautifully landscaped gardens. It also includes rare access to the Private Gardens of the Duke and Duchess of Bedford, which are not normally open to the public.
The event brings together some of the country's best-known and loved gardening experts. These include BBC Gardeners' World presenter Adam Frost, BBC Radio 4 Gardeners' Question Time expert Pippa Greenwood and UK garden designer James Alexander-Sinclair.
New to this year's line-up is 14-year old RHS Ambassador George Hassall and Jim Buttress, former Royal Gardener, renowned horticulturalist, and winner of numerous Gold Medals at Chelsea Flower Show.
Click here for more information. Adult tickets are priced at £16.50.
Which of these great gardening shows will you visit in 2020?
For more gardening advice from the team and our experts, click here.
We also offer health advice and financial tips, too!