Willie's View: Badenscallie, round by Culnacraig
---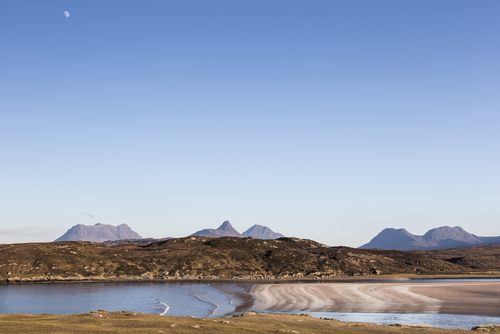 Shutterstock.
For this week's "Willie's View", I headed to Achiltibuie from Ullapool this morning. It took me a bit longer than expected.
With Loch Lurgainn and all the other wee lochans along the way lying still as millponds there were photographs to be had at every turn. Stac Pollaidh was looking especially photogenic.
Just beyond Achiltibuie, at Badenscallie, was where I was aiming for a coastal walk round by Culnacraig.
Part of this walk follows in the footsteps of the postie who, in the days before good roads, would walk all the way from Braemore Junction and Strathkanaird to deliver the mail to these remote communities.
It would be a good two-day walk in either direction.
What grand hikes these must have been, though, with wonderful views across to the Summer  Isles for company.
It's a job I wouldn't have minded myself on fine clear days like today.
Not so sure if I'd have fancied it much in driving rain or snow, though!

Click the tag below to catch up with more "Willie's View" outings. And remember, Willie is just one of the travel writers we regularly feature in the printed "Friend". 
Click here for more information on subscribing to our magazine.
To read all about the "Friend" team's travels, click here.