Writer Of The Day: Zoë Collier
---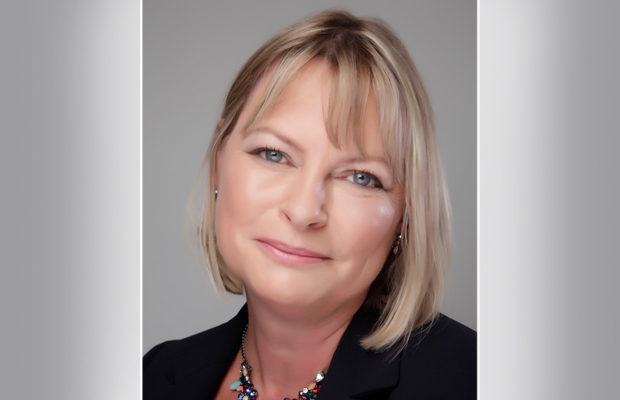 Photograph courtesy of Zoë Collier.
Meet Zoë Collier, our Writer Of The Day.
Zoë's story, "Someone To Love", appears in our January 11 "new writers" issue.
Due to the male narrator's circumstances in "Someone To Love", how important was it to you to balance reader empathy with character resolve?
Very. My husband served 11 years in the army and, at the age of just 18, went to fight in the Falklands War.
He also served in Northern Ireland, and it was only last year that he was finally diagnosed with Post-Traumatic Stress Disorder, which came to a head after a series of personal tragedies.
He is the most wonderful, honourable, loving man, but the PTSD put us both under huge strain, and we didn't even know he had it.
The path I have travelled with him has been one we'd never have chosen to take, but going down it together has brought us even closer. And it has taught me so much about him; about love; and about the challenges faced by the people who are prepared to put themselves at great risk in the service of our country.
And about the need for all of us to look beyond the immediate image we see of others.
My story's narrator has made mistakes, but I made friends with him while I was writing his story. I recognised how decent he is, and how easily a life like his can fall apart.
There but for the grace of God, as the phrase goes.
I hope the reader will see him for who he really is, and wish him well.
As a new writer to the "Friend", what was it about the magazine that appealed to you?
I just love the warmth and kindness.
Our world has become so angry and fractured, and yet we're all human beings who need to rediscover the good in our species.
Reading the "Friend" is like lying back in a bath full of beautifully-scented bubbles, chatting on the phone to an old friend and making plans.
The dog Banjo is the narrator's companion in the story. Did you intentionally want to give Banjo a personality of his own?
Gosh, yes.
Banjo is actually the hero of the piece, and he's the reason this story started. I have had a number of rescue dogs, and when I lived in Greece as a British diplomat I was used to seeing rough-sleeping semi-feral dogs. They broke my heart, and I always wondered about their backstory.
I now see more and more rough-sleeping humans, and they break my heart, too. And I wonder about their back-story. Especially as so many of them are ex-Forces.
The amazing bond between man and dog seems even more poignant when both of them are at the bottom, sharing a pavement, a sleeping bag or scrap of food. And I could see Banjo being the saviour of my main human character.
I think he is. I need to write his back-story . . .
What are your writing ambitions for the coming year?
Other than being "Friend" Writer Of The Day?!
I've only recently started writing again after a break of many years, and I'm experimenting.
Apart from the stories I've written for the "Friend", I've written some very dark stuff, an entertaining murder story, a piece of abstract magic realism and an article about my classic car — one of the loves of my life.
I'd love to write a novel, but I'll put that on hold until I've worked through my experimental phase.
Notebook and pencil or laptop? Kitchen table or study? Blank wall or inspiring view?
Laptop, definitely. I often scribble ideas on the corner of my newspaper, or a scrap of kitchen towel, or the back of a credit card bill. But I inevitably lose them, or put them into recycling by mistake.
I have never yet lost or recycled my laptop, so that's where most of the ideas become concrete. At my kitchen worktop, while I'm waiting for dinner to burn.
I have a wonderful view from my kitchen window. I can spend hours there watching the deer and foxes wandering through the woods, and the pheasants flapping around.
It's far too distracting to look out there when I want to write, though.
I once saw a kingfisher, and that was that. Days glued to binoculars, and not a word written.
P.S., What's your one top tip for an aspiring Writer Of The Day?
Just do it. I wrote and wrote and wrote when I was young, and won loads of competitions, including the Observer Young Playwright of the Year Competition when I was 11. My play was performed by "real" actors at the Royal Court Theatre in London.
All I wanted to do was tell stories. Adulthood and the need to earn a living took me into the civil service and away from those early dreams. It took me nearly 40 years to get my creative writing confidence back.
We all have so many stories inside of us, and they deserve to be told. So, just do it.
Keep an eye on the Writer Of The Day tag below to meet more of our newest contributors.
Click here to sign up for our new Fiction newsletter, and you could be in with a chance to win a signed book by Annie Murray or Glenda Young!