Writer Of The Day: Bob Bishop
---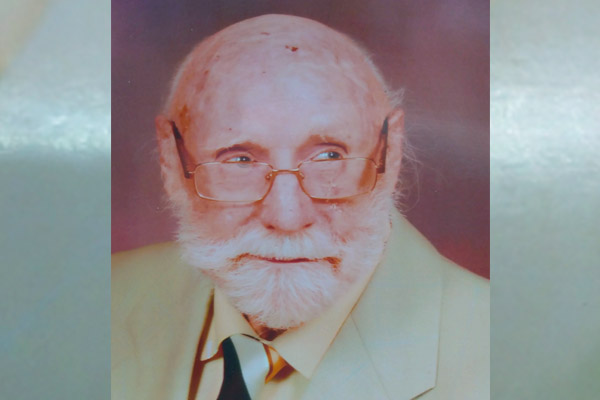 Photograph courtesy of Bob Bishop.
Our latest Writer Of The Day is Bob Bishop.
His story, "Love's Labours Lost", appears in our January 11 issue.
Every short story in that issue is by a brand new writer, so make sure you don't miss out!
"Love's Labours Lost" is your first story for "The People's Friend". What made you decide to send it in?
I did not think my story was suitable for the "Friend".
Then I met Della Galton at the Writers' Week at Swanwick, in Derbyshire.
We had a one-to-one consultation and she said, "It's publishable! Try the 'Friend'."
Della, I must confess, is the light of my writing life!
Have you had stories accepted by other publications?
At the moment, a publisher is interested in an anthology of crime stories. I will write about anything under the sun, with the exception of sci-fi and horror.
I have tried poetry, but it just wasn't there.
There's lovely detail in the story about the interaction between Norman and his family. Was that based on your own experience?
The family's reaction to Norman was based on the response my father and elder sister would have given me, if I had been as "wet behind the ears" as Norman . . . which I wasn't.
At least, I don't think I was!
Who are your favourite authors?
Dick Francis, Mark Twain, Somerset Maugham and R. L. Stevenson among many more.
Notebook and pencil, or laptop? Kitchen table or study? Blank wall, or inspiring view?
I write on scrap paper using a Biro. This gives me the chance to chop and change. Then I laboriously type it on the word processor. This allows for more editing.
And a P.S. – what's your top tip for aspiring writers?
Join a writing group and keep plugging away. Ask for constructive criticism.
Always be aware of the difference between a rough draft and the finished article.
Can I also recommend Della's little book on how to write a short story? It's a little gem.
Keep an eye on the Writer Of The Day tag below to meet more of our newest contributors.
Click here to sign up for our new Fiction newsletter, and you could be in with a chance to win a signed book by Annie Murray or Glenda Young!