Announcing Your New Fiction Editor
---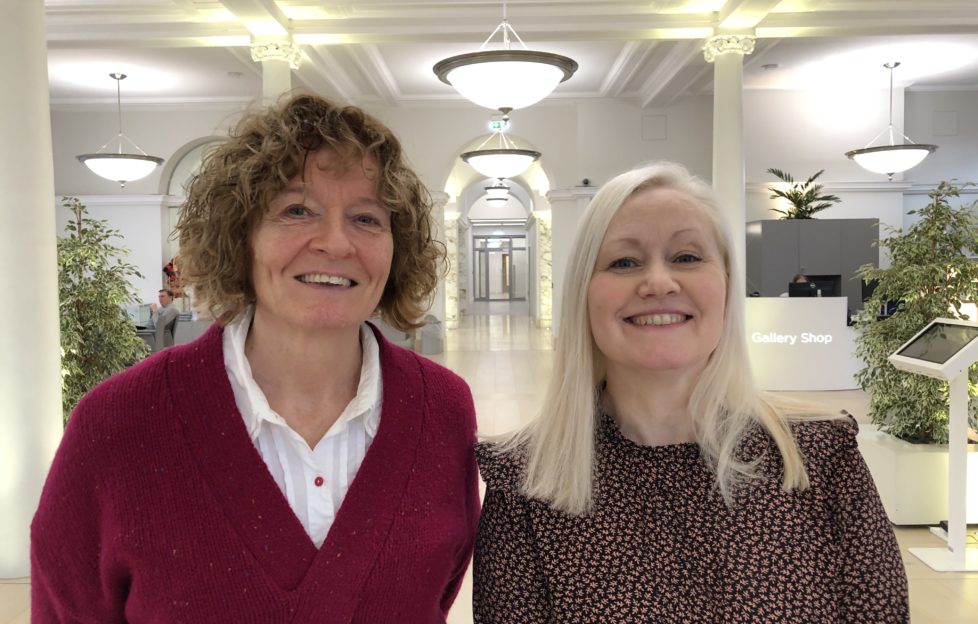 Photograph courtesy of Shirley Blair.
I've been looking forward to introducing you all to our new Fiction Editor . . .
When we began the recruitment process, I had a wish list of the qualities that I hoped we would find in the successful candidate. She — or he — would:
Have a passion for fiction

Be patient

Be sympathetic and empathetic

"Get" the "Friend" through and through — the magazine and its readers

Be energetic and enthusiastic
Aim high
Now, I'm not claiming for a minute that I have all these qualities myself.
But "aim high" has always been my motto!
So aim high we did, and I'm thrilled to announce that our (and your) new Fiction Editor for "The People's Friend" is our own Lucy Crichton.
And I'm even more thrilled to say that she ticks every one of my wishlist boxes.
Lucy's been part of the "Friend" fiction team since she returned to work in January 2018.
That was just as we began the year-long preparations for our big 150th anniversary in 2019. So although she was new to the "Friend", she has been immersed in its history since her first day.
She has endless patience, exemplified every day within the Fiction team itself and some of the nonsense we get up to!
But I've seen the way she is with her writers, and with readers. Patience, sympathy and empathy personified.
She's a can-do person, with endless energy and enthusiasm.
And passion for fiction? Goodness, she's such a reader.
As the fiction team's Tracey said of her just last week, cut her and she'd bleed fiction. (Sorry — Tracey does see everything in terms of her own taste for crime thrillers!)
But more than this, Lucy's been a Fiction Editor with DC Thomson Media before — on "Blue Jeans" and "Jackie", before she left to have her family.
That's a proven track record that was over and above my wish list.
She's the perfect candidate, the perfect fit for us.
Perfect!
Lucy will take up the role on Feb 17. More on the transition later . . .
For more "Friend" fiction content, click here.