Holocaust Memorial Day: "I Vowed To Live A Life Worth Saving."
---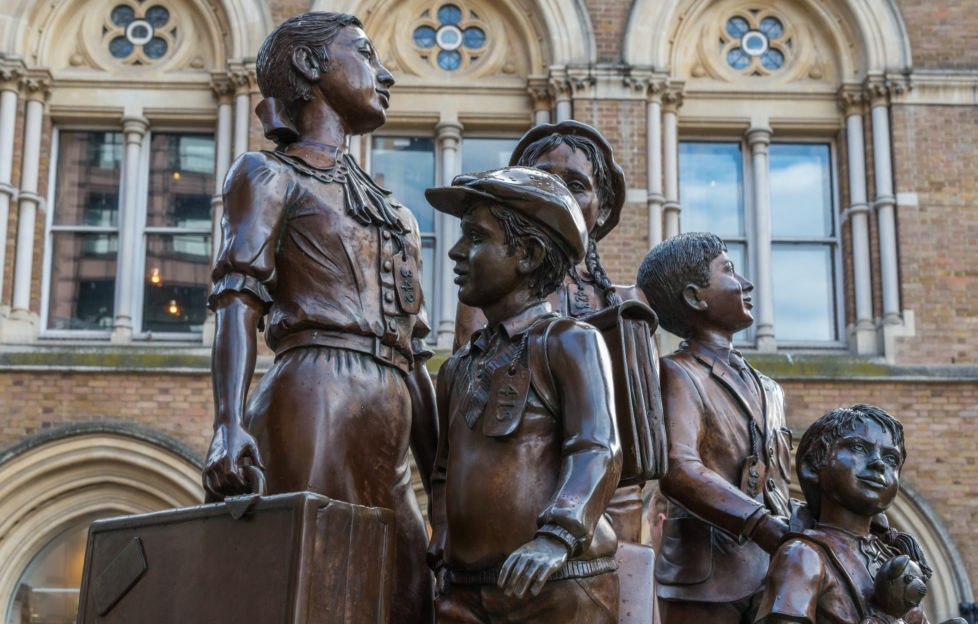 Shutterstock.
January 27 is Holocaust Memorial Day, marked each year on the anniversary of the liberation of Auschwitz-Birkenau.
The occasion had us thinking about our recent feature on entrepreneur and philanthropist Dame Stephanie Shirley, who arrived in the UK as a refugee from the Nazi regime.
Read her inspiring story below.
---
My life today living in Henley-on-Thames with Derek, my husband of sixty years, is a far cry from my youth.
At the age of five, I was an unaccompanied child refugee brought to England on the Kindertransport train with my nine-year-old sister, along with one thousand other children.
This lifeline saved nearly ten thousand mainly Jewish children from Nazi Europe. But the trauma of that experience is as strong today as it was eighty years ago.
My sister and I were lucky in that we went to the same foster parents. I soon picked up their "waste not, want not", "if a job's worth doing, it's worth doing well" attitudes.
Having dealt with the massive change of going to a new country with new parents, new language, new everything, change doesn't throw me.
I vowed to live a life worth saving.
I began a crusade
I'm an entrepreneur and philanthropist. I became innovative basically because I didn't have a good education, so it was the only way to go.
Thankfully I was able to make a success of it, retiring in 1993 having been able to give more than £67 million to charitable projects.
My career began in a male-dominated world. I was very involved with the early computer for the Premium Bonds (checking number randomness) and designing Concorde's black box flight recorder.
Then, with £6 capital, I started my own IT company in 1962, designing, developing and selling software.
I began a crusade to provide women with opportunities.
Women generally stopped working after marriage and children back then. I realised what women wanted of their employer was flexibility and a family friendly work/life balance.
Most women I employed at the company worked from home, and 297 of the first 300 staff were female.
Initially I had such difficulty getting meetings to pitch for work that I started writing as Steve Shirley. Only then did I begin to get replies.
The money I made in business enabled me to help good causes
As a company we also did a lot of co-ownership.
I believe that people should share in successes as well as the risk. We ended up employing 8,500 people, and after the company was floated on the stock market, 70 of them became instant millionaires.
The money I made in business enabled me to help good causes.
I've bought three large homes for different charities. It began with me buying a tiny cottage for my autistic son, which became the start of a very big charity, Autism at Kingwood, which now looks after some 150 people with autism round the clock, and keeps an overview of another hundred.
Back in 2004 I founded Autistica, now the UK's largest charity funding medical research to understand the causes of autism, improve diagnosis and develop new treatments.
Autistica is 100% reliant on voluntary donations, and has raised more than £8.5 million and funded more than 40 scientists in universities across the UK.
What began as something very personal to me, hopefully, should still be there doing stuff in fifty years' time.
Autistica remains close to my heart.
---
For more information on Holocaust Memorial Day, click here.
For more inspiring features from "The People's Friend", click here.