Illustrator Of The Week: Martin Baines
---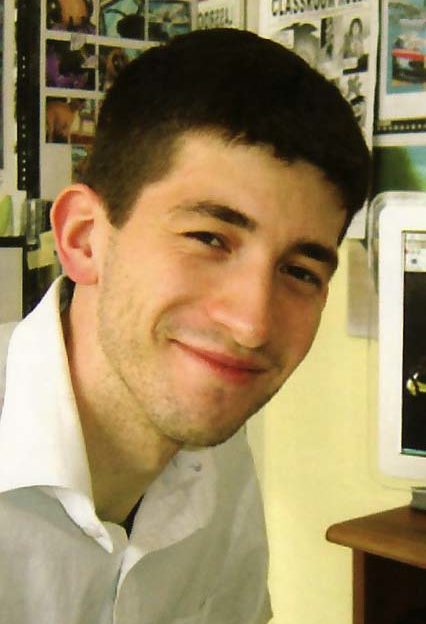 Photograph courtesy of Martin Baines.
Our Illustrator Of The Week is Martin Baines. You can find Martin's latest illustration accompanying the story "Just A Boy", in our March 7 issue.
You have illustrated for the "Friend" for a number of years. Has your artwork style changed during that time?
When I first started, I did my illustrations traditionally using markers; then I moved to drawing and painting on the computer.
I now produce work combining photos with Photoshop and Corel Painter.
Who have been the biggest influences in your life?
The biggest influence on my work was my time working for an advertising storyboard company called Helicopter.
I was taught how to draw, and to use Photoshop. It was brilliant experience learning from artists who were the best in the business, and who taught me so much about life in general.
They also taught me to adapt and to be open to new approaches that the client might want.
Have you always wanted to be an illustrator? Could you see yourself doing anything else in the future?
I also work in a secondary school helping students with poor behaviour and low attendance.
Quite a different role, but it gives me a different outlet. If I am honest, illustration is my chief love.
Your speculative illustrations (those submitted without having received a brief) are often used in the magazine. Do you find spec artwork a challenge, or does it offer more leeway as regards creativity?
When I am not busy, or if I am told the magazine is running low on certain subjects, I will do spec illustrations.
For that reason, I am always thinking what will sell and, to a degree, I simplify the subject matter to make the image work for a range of stories.
If I knew the image would be used to inspire a story, I'd illustrate something more specific.
Commissions offer plenty scope for creativity, though. I like the illustration for "Just A boy" because I was encouraged by Manon to create something different, and went to town with the Sixties patterns.
It took a few attempts, but it was great working with her to get this right.
Apart from working on "The People's Friend", what other types of illustrative work do you do?
I am known mostly in advertising storyboards, where none of the work I do gets seen.
My published work includes painted horror book covers and Thunderbirds and Doctor Who artwork.
I am currently about to start some children's book illustrations.
I personally love variety and change my style quite often.
P.S., What's your one top tip for an aspiring Illustrator Of The Week?
Be adaptable and never give up.
For more from our Illustrator Of The Week series, click the tag below.