Coronavirus Advice From The National Health Service
---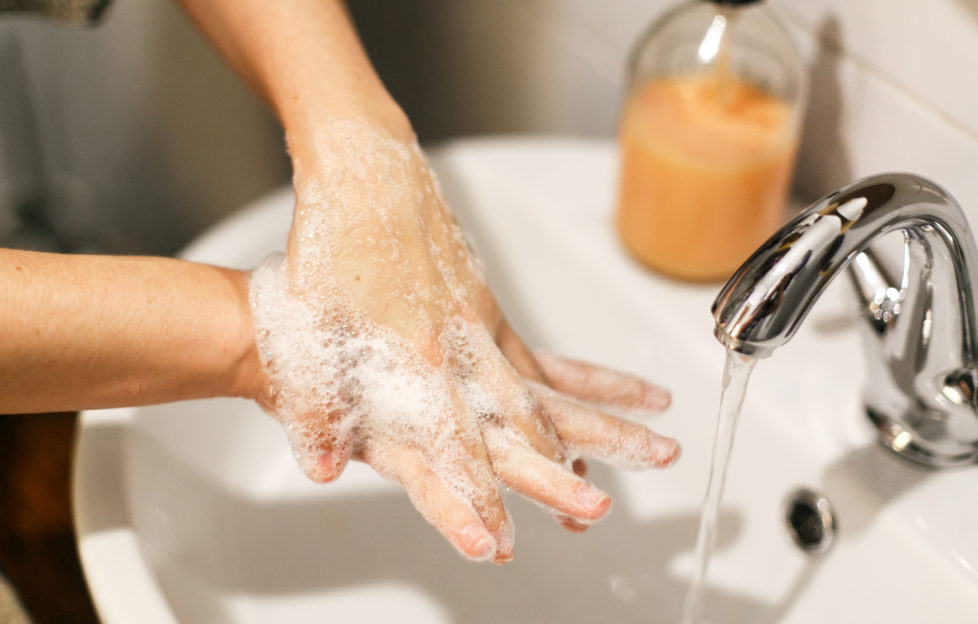 Shutterstock.
With governments around the world battling to contain the coronavirus pandemic, it's important to know the signs of infection, and what you should do if you think you have contracted the condition.
What is coronavirus?
Also called COVID-19, this illness affects the lungs and airways.
This means that those with existing respiratory problems are particularly at risk, alongside those with other underlying health conditions.
It's currently unclear how the virus spreads, although similar viruses are spread through cough droplets.
How to avoid catching or spreading coronavirus
wash your hands with soap and water often. Do this for at least 20 seconds

always wash your hands when you get home or into work

use hand sanitiser gel if soap and water are not available

cover your mouth and nose with a tissue or your sleeve (not your hands) when you cough or sneeze

put used tissues in the bin immediately and wash your hands afterwards

try to avoid close contact with people who are unwell

do not touch your eyes, nose or mouth if your hands are not clean
Advice for staying at home during the pandemic
It's important to stay at home if you can, in order to stop coronavirus spreading.
try to keep at least 2 metres (3 steps) from other people in your home, particularly older people or those with long-term health conditions

ask friends and family and delivery services to deliver things like food shopping and medicines – but avoid contact with them

sleep alone if possible

regularly wash your hands with soap and warm water for at least 20 seconds

try to stay away from older people and those with long-term health conditions

drink plenty of water and take everyday painkillers, such as paracetamol and ibuprofen, to help with your symptoms

do not have visitors (ask people to leave deliveries outside)

do not leave the house, for example to go for a walk, to school or public places
Use the NHS 111 online coronavirus service (in the UK) if:
you feel you cannot cope with your symptoms at home

your condition gets worse

your symptoms do not get better after 7 days
How can I keep up to date with the latest advice?
Regular check back on the National Health Service website (in the UK), or the World Health Organisation website.
Reputable news organisations like the BBC also share frequent updates on government policy relating to the pandemic.
For more health advice from the "Friend", click here.