International Children's Book Day
---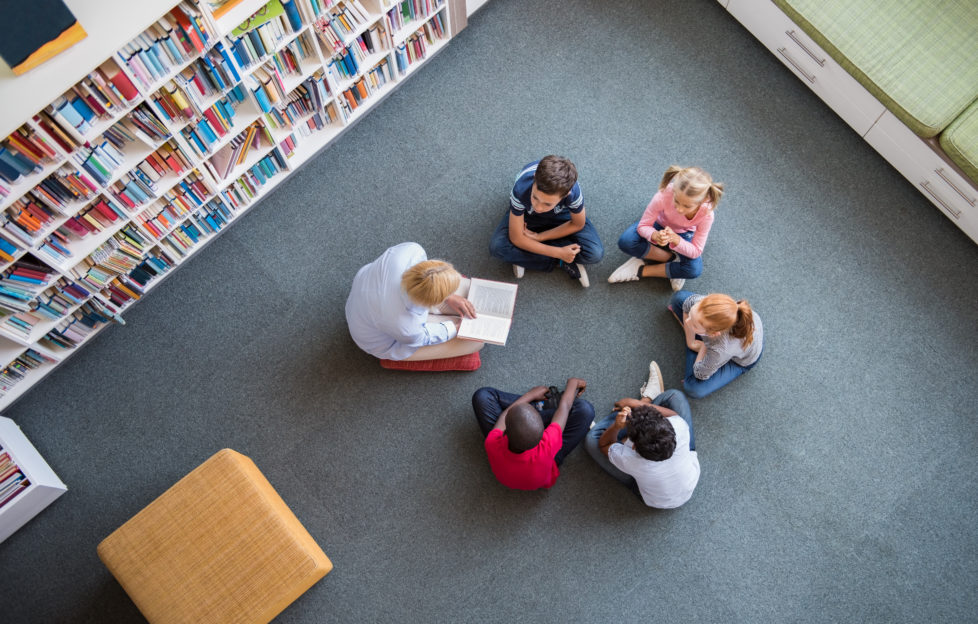 Shutterstock.
The world has celebrated International Children's Book Day on or around April 2 (Hans Christian Anderson's birthday) every year since 1967.
The day inspires a love of reading in our young people, and calls attention to the wealth and value of children's books.
This mark International Children's Book Day, Slovenian writer Peter Svetina — who has written multiple picture books and books for children — shared the below message.
While it's specifically about children's literature, we think it rings true for us adults, too! Take a look:
A HUNGER FOR WORDS

Where I live, bushes turn green in late April or early May, and are soon populated by butterfly cocoons.

These look like wads of cotton or candy floss, and the pupae devour leaf after leaf until the bushes are stripped bare.

When developed, the butterflies fly away, however, the bushes have not been destroyed.

As summer comes around, they turn green again, each and every time.

This is a picture of a writer, a picture of a poet.

They're eaten away, bled dry by their stories and poetry, which, when they're finished, fly away, retire into books and find their audience.

This happens again and again.

And what happens with these poems and stories?

I know a boy who had to have eye surgery. For two weeks after the operation, he was only allowed to lie on his right side, and after that was not permitted to read anything for a month.

As he finally got hold of a book after a month and a half, he felt as if he was scooping up words from a bowl with a spoon.

As if he was eating them. Actually eating them.

And I know a girl who grew up to be a teacher. She has told me: Children who hadn't been read to by their parents are impoverished.

Words in poetry and in stories are food. Not food for the body, not food that can fill up your stomach. But food for the spirit and food for the soul.

When one is hungry or thirsty, their stomach contracts and their mouth turns dry.

They look for anything to eat, a piece of bread, a bowl of rice or corn, a fish or a banana.

The hungrier they grow, the narrower becomes their focus, they become blind to everything but the food that could sate them.

The hunger for words manifests itself differently: as gloominess, obliviousness, arrogance.

People suffering from this sort of hunger don't realise their souls are shivering cold, that they're walking past themselves without noticing.

A part of their world is running away from them without them being aware of it.

This type of hunger is sated by poetry and stories.

But is there hope for those who have never indulged in words to ever satisfy this hunger?

There is. The boy reads, almost every day. The girl who had grown up to be a teacher reads stories to her pupils.

Every Friday. Every week. If she ever forgets, the children are sure to remind her.

And what about the writer and the poet? As summer comes, they'll turn green again.

And again, they'll be eaten away by their stories and their poems that will then fly away in all directions. Again and again.

(translated by Jernej Županič)
Inspirational stuff!
And speaking of inspirational stuff, do you watch our regular Facebook Live broadcasts?
We're online over on our page at 11 a.m. every Friday, talking about a new subject.
A few months ago some of us got together to talk about famed children's author Roald Dahl (on "Roald Dahl Day" no less!)
He was something of a renaissance man, as it turns out! Take a look below:
For more information on International Children's Book Day, click here.
Looking for your next book? Click here to read the "Friend" team's latest reviews.