A Closer Look At Story Location
---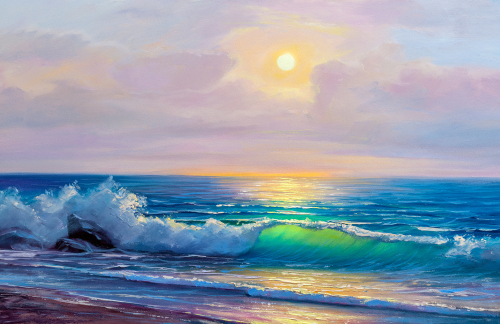 Shutterstock.
How important is story location in your writing?
Do specific locations inspire different types of storylines? Or does a particular storyline demand a particular setting?
Though characters are the most important factor in any "Friend" story, its location can be a vital component in how the plot unfolds.
It can even give characters a clear identity and sense of purpose.
I must admit, I have always been drawn to the sea. I find it mesmerising.
It can be both serene and foreboding in equal measure. I live near a river, and it's no coincidence that some of my own stories have been located by the coast.
It's what I'm used to seeing every day, and it has shaped my memories since childhood.
What about inspiration?
A writer can find inspiration in any location. It doesn't have to be somewhere they've lived — it could be a favourite holiday location, or somewhere that stirs the imagination from books, television or photographs.
The result will be the same: the location will help bring characters to life.
Commonplace locations are some of the best. The kitchen, for example, or a café will have sights, sounds and smells that make it unique.
It might be easier for two characters to share a heart-to-heart in a setting like this than a much livelier environment. But the latter might be more comical.
Even if I haven't walked along a beach for a while, I can still capture in my mind the waves tumbling towards shore. The wind against my face. The smell of the sea air.
Wherever the story location, your own memories and experiences will hopefully influence the development of your characters and your story world.
This will all help make your work more real to the reader.
For more writing tips from our Fiction team, click here.
Click here for information on subscribing to the "The People's Friend". Currently you can receive your first 13 issues for just £4!
Don't forget — if you are worried about deliveries/postal service in your area, our digital editions could be a good solution.