Out and About With . . . Fiction Team's Abbie
---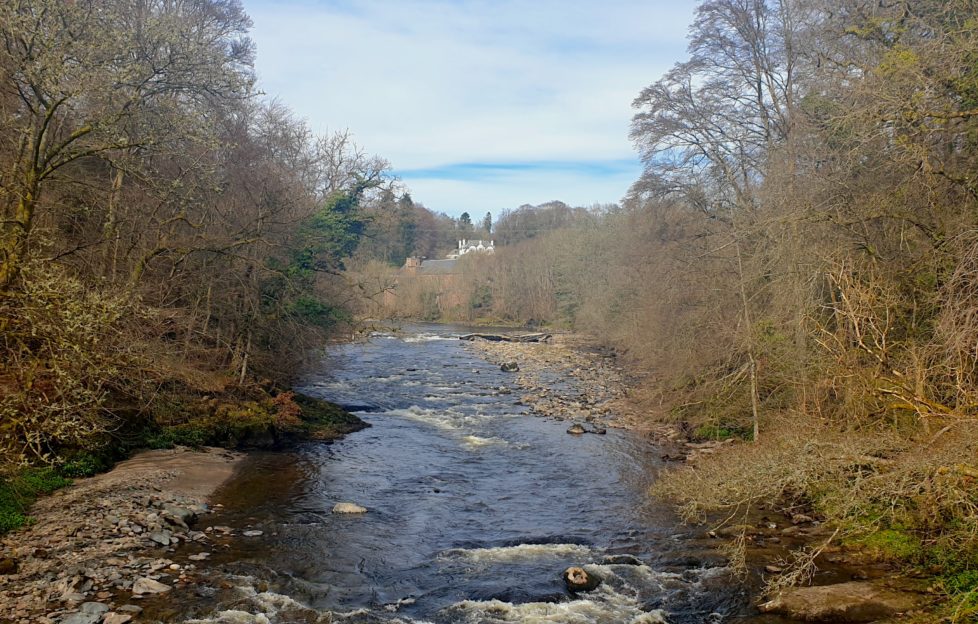 Photograph by Abbie Phillips.
There aren't many opportunities to get out and about right now.
So it's important to make the most of them when we can!
Take a look below at one of new Fiction team member Abbie's recent walks.
---
For many people, reading has now become the only way to travel.
While some are lucky enough to be able to take short walks, others are confined entirely to their homes.
That's why we've decided to take it in turns to write virtual guided tours of our local walks. So, whether you're self-isolating or just bored, you can explore with us without leaving the safety of your home.
In the last month, I've really enjoyed exploring my new surroundings. We moved outside the city last October, but never found the time to get out. We were always at work on weekdays and visiting friends and family on weekends.
So, in a strange way, it's been nice to stay local!
One of our favourite new routes is along the river.
First, we come to a bridge with a gorgeous view. The water can be fast, but it's always calming.
And I've yet to see it, but apparently salmon leap upstream in the right season.
Further along is a wooden viewpoint that sticks out over the rushing water. Legend has it that a man called Donald Cargill leapt across here in the 1600s.
He escaped a military troop who were chasing him for practising an outlawed religion . . .
After a short stroll along the river, we start uphill, passing dilapidated stone buildings — I feel there's a story here!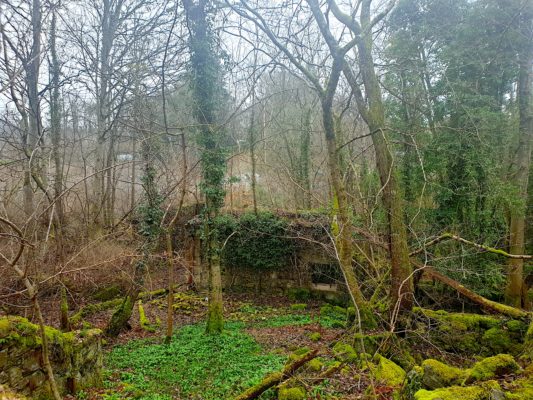 It's not a steep climb, so it's surprising when you get to the top and see how high up you are.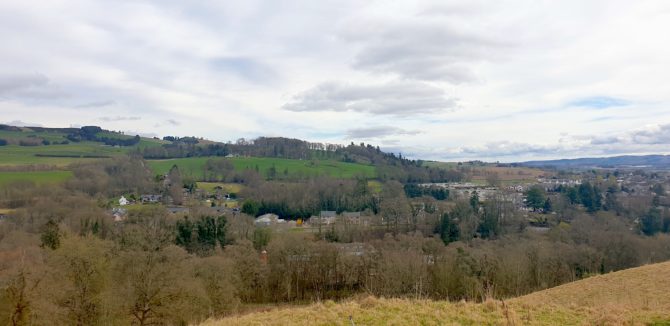 We see a lot of animals along the way, but my favourites are these two beautiful Clydesdale horses. I wish I knew their names!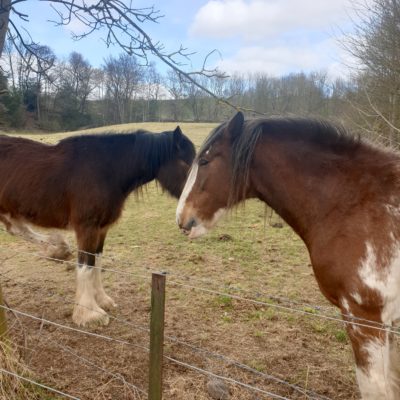 Now we can either go into the town centre or take a shortcut back to the riverside where the daffodils have taken over.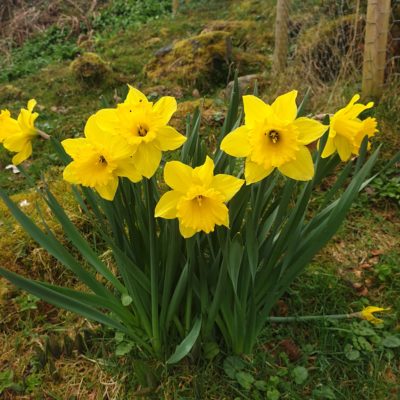 And finally, we loop back home to wash our hands and have a cup of tea!
---
More of the team will be out and about soon!
You can read more from the team on our blog, here.