Out And About With . . . Fiction Team's Tracey
---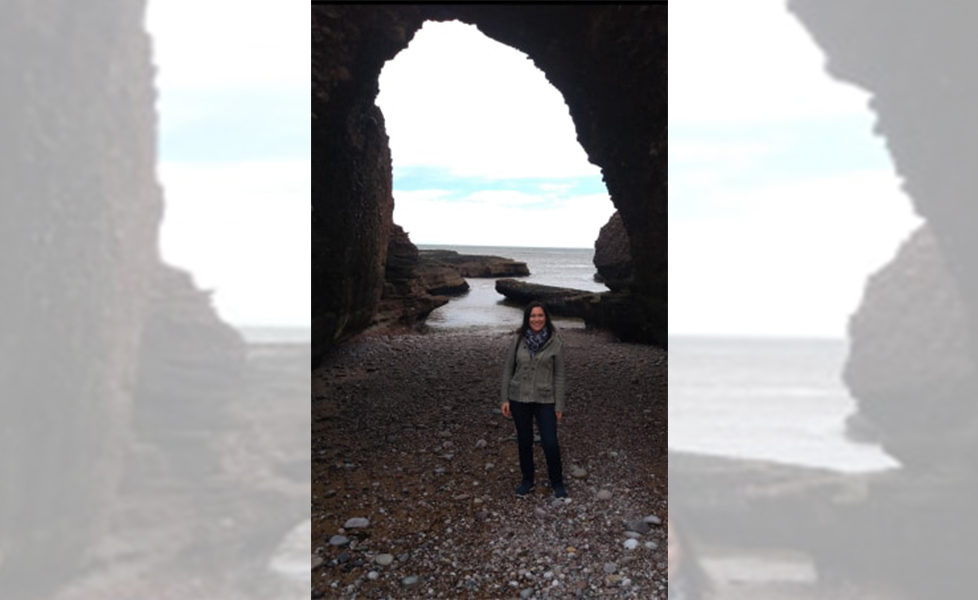 Photograph courtesy of Tracey Steel.
In the latest of our new "Out And About" series, Fiction team's Tracey tells us all about one of her local walks.
---
It's difficult for everyone at the moment.
Thankfully, you can take a walk close to home each day, if you can.
But I am really missing my big long walks.
Those ones where you're occasionally buffeted by the sea breeze, and soothed by the sound of the waves. I'm lucky enough to live on the coast, so the beauty and opportunity for amazing walks is high.
A favourite of mine is a cliff path walk to an ancient little fishing village called Auchmithie. This is where the famous Abroath Smokie was invented.
The walk takes about two hours, and that includes time for stopping to look out to sea and to hunt for fossils on the beach. An important part of the trip!
You have to watch your step — the cliff path can be a little narrow at times. But the views are amazing.
The red sandstone cliffs tell their own story, and it's easy enough to research the geology.
On arrival at Auchmithie there really is only one thing to do . . . pay a visit to one of the best restaurants around, The But 'n' Ben.
This family run establishment was once a fisherman's cottage. It's an absolute joy, from setting to scran.
The thought of lunch there keeps you going on the way, and negates any guilt you may feel as the traditional cake trolley is wheeled towards you.
That, and the knowledge that you'll be walking back home.
Once things get back to some sort of normality and places start to open again, I know where my first port of call will be!
For more about Arbroath click here.
---
More of the team will be out and about soon!
You can read more from the team on our blog, here.