Writer Of The Week: Lynda Franklin
---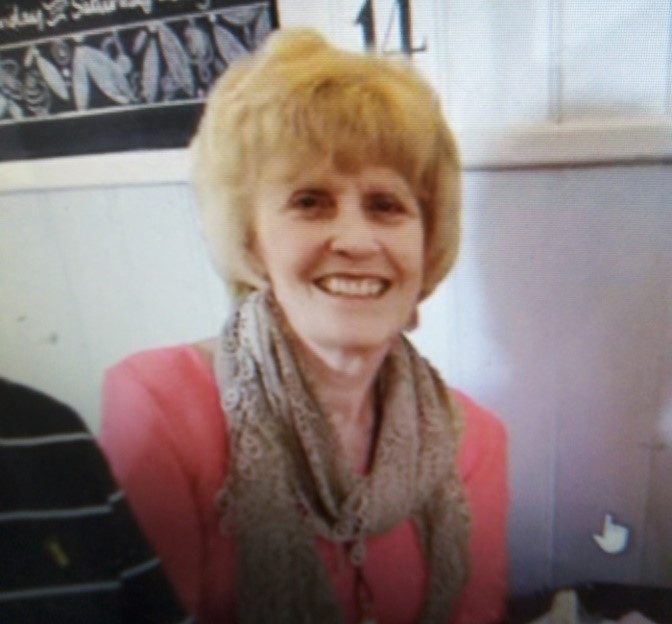 Photograph courtesy of Lynda Franklin.
Lynda Franklin is our Writer Of The Week. Lynda's story, "Family Secrets", appears in our May 9 issue.
"Family Secrets" is the type of story that stays with the reader long after it is read. What inspired you to write it?
Originally I wrote this as a Hallowe'en story, but whatever I placed behind the door didn't feel right, or believable.
I needed to find a powerful reason for that door staying shut, and nothing is more powerful than a mother's love for her child.
A lot of my stories involve babies and motherhood in some form. I wasn't aware of it at first, but I find I'm drawn to the emotion and conflict of families, and what makes them tick.
Probably because I have four children and eleven grandchildren!
Your stories are often thought-provoking and reflective. How important is it to you to capture those feelings?
I need to feel these emotions inside me as I write.
It's important for me to create an emotional reaction if possible — for the reader to feel the story and not just read it.
Do you think confidence is a big part of successful writing?
I think most writers suffer from permanent self-doubt. Every acceptance I get is as surprising and great as the first one. I believe most writers write because they simply love writing.
When I spend time at my computer, it's "my happy place" and I lose track of everything else. Especially housework.
I don't think confidence makes for successful writing particularly, but if you eventually have some success, your confidence increases.
I tend not to dwell too long on any small success I might have; the joy is in the writing and I plough straight on again.
What are you writing just now, and what types of books do you read in your spare time?
I have written two children's books, currently on Amazon for 4-7 year olds, "In A Wood Faraway" and "More Adventures In A Wood Faraway".
For my own reading, I love the Brontës. Who doesn't? But I will attempt anything.
I love going to charity shops to find books. There's often a gem at a very reasonable price.
Notebook and pencil or laptop? Kitchen table or study? Blank wall or inspiring view?
Our smallest bedroom has been converted into a sort of study. I have a computer and everything I need.
I don't worry about blank walls or inspiring views. If it's not in my head, I can't write it.
Often an idea will come to me first thing in the morning as I'm getting up and I think, "OK, that might work".
P.S., What's your one top tip for an aspiring Writer Of The Week?
This is a tricky one. Writing is very solitary — we are in our own world most of the time.
The advice I really wish someone had given me is to simply get on with it. I have written stories for years, but I never did anything with them because I always thought they weren't good enough.
I would encourage anyone who loves to write to be brave, do it, and if you don't succeed at first, just carry on.
At worst you are doing something you love. At best, who knows . . .
For more from our Writer Of The Week series, click the tag below.
For more information on subscribing to "The People's Friend", click here.