Some Gardening Jobs For The Month Of May
---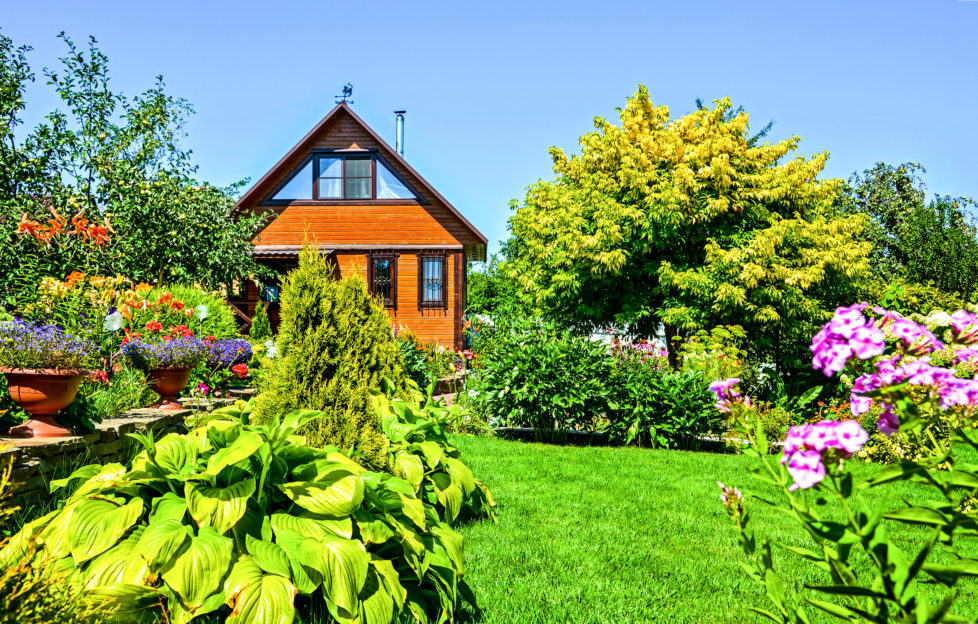 Shutterstock.
May is a great time to get gardening.
With April showers hopefully now well behind us, some dry weather will let us get on with those last minute jobs before summer kicks in.
Summer bedding
You may already have been bringing on your seedlings and plug plants, and be ready to pot them on.
Mid to late May is the best time to plant out summer bedding, when the last lingering chances of a frost are gone.
Visit our shop for Geranium Century Mixed
If you've left it a bit late this year "garden ready" plug plants can provide the ideal solution.
There are several varieties available that can be planted directly into their final location. These include impatiens, begonias, and the above geraniums. Plant these and you'll enjoy a charming display of red, pink and white shades of flowers during the summer.
Time to tidy!
With the garden coming alive and the weather still cool enough to make working pleasant, this really is the time to get lots of jobs done. Particularly the big tidy up!
If you haven't started already, getting on top of emerging weeds now will pay dividends throughout the entire season. Look out for seedlings, dig out perennial weeds, and continually remove any persistent weeds throughout the summer.
You're probably going to have to start mowing the lawn regularly from now. Hedges and topiary may need some clipping to help them grow into a nice neat shape as the summer progresses, too.
Another great gardening job for this month is to treat your wooden garden furniture to some TLC. Choose a dry day to treat, stain or paint them to help prolong their lifespan.
Enjoying your spring bulbs
Gardens are bursting with Daffodils and Tulips up and down the country, with Allium, Anemones, and Eremurus still to look forward to. 
Preparing ground (feeding, fertilising and supporting)
Spring is when life in the garden begins, and now is the ideal time to make sure your plants get the best possible start. Preparing the ground properly and ensuring you are watering, feeding and fertilising your soil will give you vigorous, healthy plants all summer.
As plants start to flourish you may find taller perennials will need some support either by staking or a trellis.
Do you have climbing plants? Now is the time to tie them up so that can you control the direction you want them to grow.
Clematis Montana varieties will be putting on a spectacular show throughout this month. But remember they will need pruning when the flowers have passed to keep them tidy. And, if the weather's right, to encourage a second late summer flowering.
May really takes us into the summer, and when all that work is over we can enjoy the results and relax in our beautifully blooming gardens!
Click here for more great gardening content.
Click here to visit the DC Thomson Shop.