A Big Lunch Recipe: GBBO's Rosie Makes Madeleines
---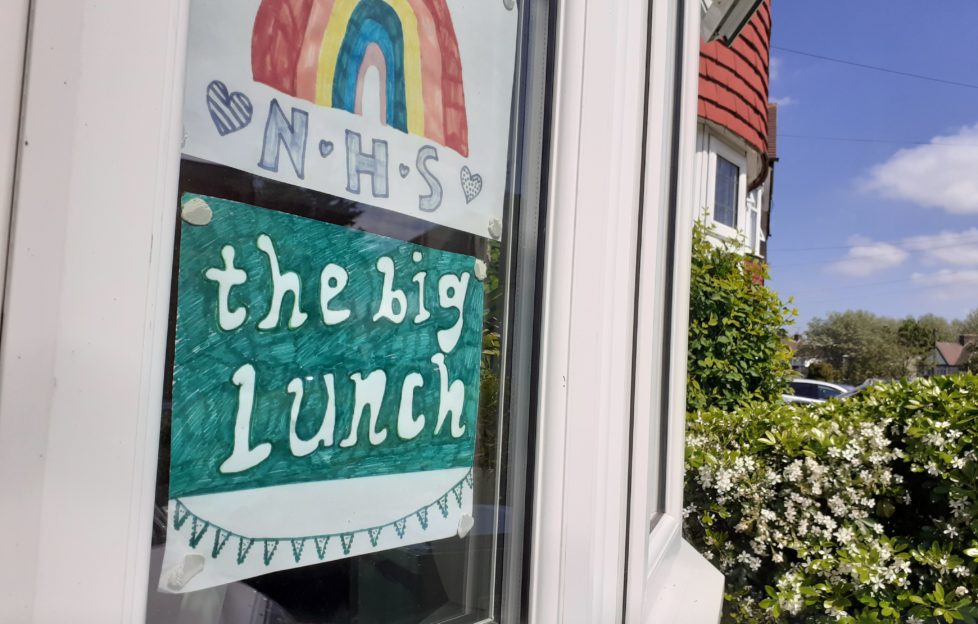 Photograph courtesy of The Big Lunch.
Ingredients
175 g self-raising flour
90 g caster sugar
100 ml oat milk
50 ml vegetable oil
100 ml vegan coffee syrup (flavour of your choice)
½ tsp baking powder
1 tbsp cocoa powder
For the dip:
100 g vegan dark chocolate
Sprinkles/cacao nips (optional)
Recipe courtesy of The Big Lunch.
Are you ready for The Big Lunch this weekend?
Don't worry if you're not sure what to make — recent star of Great British Bake Off Rosie Brandreth-Poynter is here with a suggestion.
These delightfully light, melt in the mouth Tiger Madeleines are completely vegan. The perfect little treat!
Method:
Pre-heat the oven to 180 degrees (160 degrees fan).

Grease the madeleine tin well with margarine (or an oil-based cake release spray).

Add all ingredients (except the cocoa powder) into a large bowl and whisk until smooth.

Separate into two bowls and add the cocoa powder to half of the batter.

Add little blobs of each batter into each hole in the madeleine tray. The batter should not quite reach top of the holes.

Bake for 15 minutes or until nice and golden and risen.

Leave to cool in the tin for a few minutes, before removing and cooling on a rack.

Once cool, melt the chocolate (short bursts on a low setting in the microwave, or in a bowl over a pan of lightly simmering water).

Dip each madeleine into the chocolate so 1/3 is covered, shake off any excess then sprinkle on your choice of sprinkles, cacao nibs, freeze-dried fruit etc.
They certainly look delicious.
Now all you need to do is put the kettle on and enjoy!
The Big Lunch
In June each year, The Big Lunch encourages people to spend a few hours getting together with their neighbours, celebrating community spirit right across the nation.
It's back again on June 6-7. And this time it's going virtual!
Find out how to join in at thebiglunch.com
You can take part either online or offline with these great suggestions.
Wondering what else you could make for lunch? Check out our Cookery pages for more great recipes.