A Day In The Life Of A Town Crier
---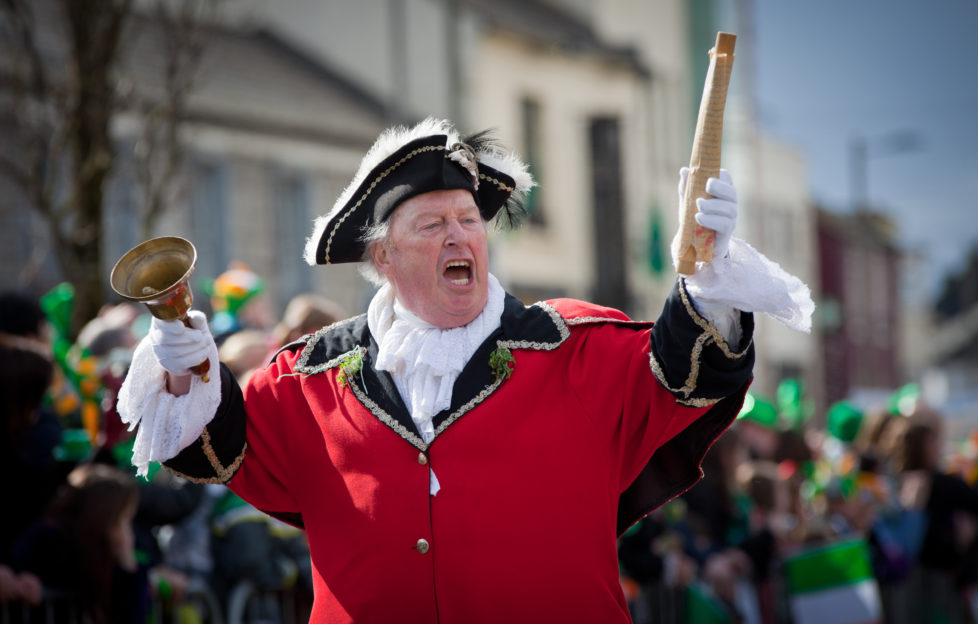 Shutterstock.
Hear ye, hear ye . . . have you ever heard a town crier?
Today is International Town Criers Day, so we're revisiting this article all about Terry Ford, the Otley Bellman.
The article, part of our "A Day In The Life" series, was first published in the "Friend" in Special 188.
---
My day starts with me waking up and preparing for my duties.
Being a very public representative of the town is a great privilege and I am honoured to hold the post of Otley Bellman.
There are gaps, but the first recorded mention of a Bellman is in the early 1600s. Though the role is undoubtedly a lot older than that.
Being the town crier is a great honour, but it's also an integral part of the town's make-up. You never forget you're representing the town, be it in the National Championships – a couple of years ago, I was lucky enough to win the British National Champion Town Crier Competition – or travelling to championships in places such as Canada, the Netherlands or Bermuda.
I got into it by accident, really. In my local pub one night chatting to the town clerk, he told me they were seeking to fill the post of Deputy Bellman.
I asked if they had found a replacement crier yet and it all took off from there.
Not a typical nine-to-five job
People often ask me if I practise. Well, not the shouting, as that might upset the neighbours! But I am a classically trained vocalist and do a lot of singing on the amateur stage, and that helps.
To be honest, projecting your voice some distance with clarity is just half of it. Engaging with the public while maintaining strict accuracy in a proclamation is also essential as, in the past, a crier may have been delivering legal pronouncements.
People find it surprising that there are also lady criers. Last year's National Champion was Elizabeth Anderson-Watson, the Barnoldswick town crier.
It's obviously not a typical nine-to-five job, and you do need a lively, pleasant personality as you are both a diplomat and an entertainer.
You also need to get on with people and have patience, as you can get a lot of heckling.
I'm the Parade Marshal of the town's Remembrance Day activities. This was actually my first job as Bellman, so talk about being thrown in at the deep end!
I also keep order at the Mayor Making and the Council AGM. I am Master of Ceremonies at fairs and the turning-on of the Christmas lights and so on.
Even as my day ends I'm on duty
I am constantly thinking of the heritage of my post. If I'm going into a local school it makes me very proud and conscious of my predecessors. It's also good to show youngsters in the town a part of their history they were probably not aware of, and to build up a sense of pride and belonging.
Some days will find me working with a local or National Charity such as Macmillan Cancer Support and I'm always more than happy to help if asked.
September each year sees town criers from across the country gather in Otley's historic Market Place for the annual Otley Open Town Crier Competition.
It is structured under Loyal Company of Town Criers rules and I spend an enjoyable part of the day teaching members of the public the noble art. They have a great time.
Even as my day ends I am on duty, as it were, as people are now beginning to recognise me out of uniform.
I can be in my local pub or out for a meal and they know I am the Bellman, so again, I am still representing the town, but I wouldn't have it any other way.
Sum up your job in 3 words:
Enjoyable

Responsible

Ambassadorial
Advice I would give my twenty-year-old self
Don't let yourself worry too much about today. The future holds so many possibilities and brilliant opportunities.
---
For more fascinating features from the pages of "The People's Friend", click here.