Beside The Seal-side In Norfolk
---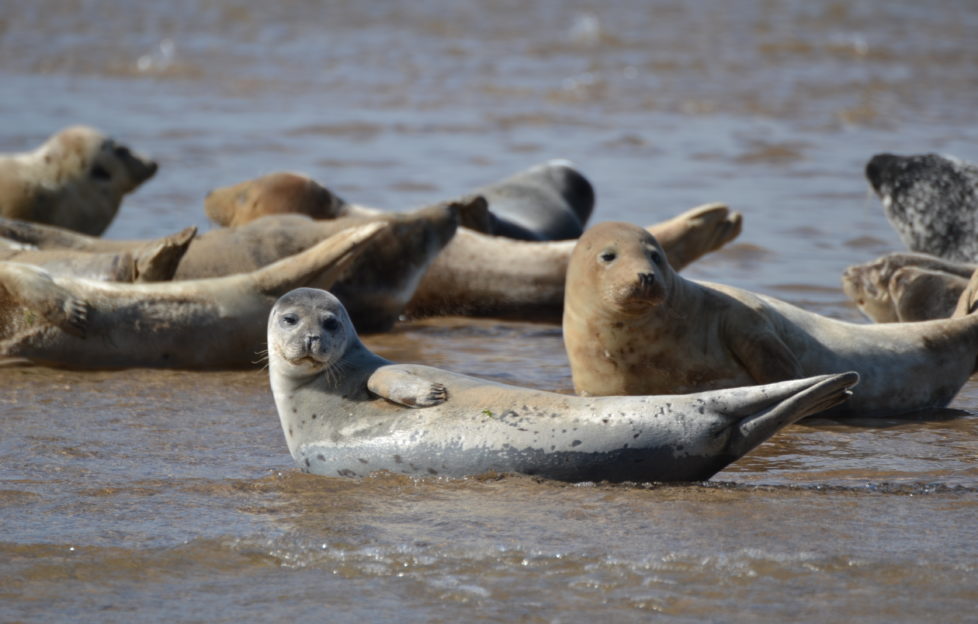 Photograph by Susie Kearley.
Today is Norfolk Day, when we celebrate everything from beautiful beaches to broads, and everything in between!
We're marking the occasion by revisiting this article by Susie Kearley, first published in "Friend" Special 159 in June, 2018.
---
There are few things more relaxing during a coastal break than the gentle rocking of a boat trip, combined with the thrill of a wildlife experience.
Seal cruises provide an hour of fun and wonder, and they're suitable for all the family.
My husband and I are camping in north Norfolk and decide to book a place on the twelve o'clock seal trip to Blakeney Point. We arrive 45 minutes early, allowing time to walk around Morston Quay and enjoy the views.
We spot the boat company, Beans Boats, and wander over. Passengers begin to board a small open-topped boat. We join the queue, but as more and more people get on ahead of us, we wonder if there is going to be space for everyone.
Just as we're thinking we might be left behind, there are mutterings about a second boat, and then a third. The seal cruises are popular!
Dozens of seals come into view
Five minutes later we're on the second charter. We set off down the estuary, into the harbour and then out to sea.
We pass the nature reserve at Blakeney Point, a long spit of land running parallel to the shore. There are terns standing on the banks – they fly into the UK from west Africa in April.
The vessel slices through the water and our guides tell us about the wildlife. Oystercatchers, turnstones, dunlin and ringed plovers are all found here. The wildfowl that fly in include widgeons, pintails, pink-footed geese and teals.
There are boats bobbing on the water all around us. In the distance, we spot one resembling Noah's Ark. It looks like someone has built a shed in an open-topped vessel.
As we turn the corner, dozens of seals come into view. The total colony on Blakeney Point is about 500 seals. There are seal pups, too.
Common seals typically give birth between June and August, so summer and early autumn are good times to see the pups.
There are quite a few young on the sandbanks. We're told that the pups grow very quickly, putting on about a kilo every day for the first three weeks.
The grey seals give birth later in the year, typically between November and January. Grey seals are larger, with big speckles on their coats. Their heads are longer than common seals, which have a more rounded face.
However, despite being privy to these distinguishing characteristics, I'm still struggling to tell the difference between the two.
They are certainly not camera shy
There are hundreds of seals lounging on the sandbanks. Some are wearing a contented seal grin and balancing on their bellies with their heads and tails in the air. Others look dozy and are flat out on the sand, perhaps with one eye open, keeping an eye on us all!
Some energetic seals are flapping around in the sea playing with each other, while the curious ones follow the boat around the shoreline – they are certainly not camera shy.
As the boat glides farther out towards the sea, more seal-covered sandbanks come into view, and the spectacle stretches for hundreds of yards with seals, both grey and common, in all directions.
The young pups are a delight to behold – some are frolicking and somersaulting in the water. It's glorious.
We slowly float alongside the sandbanks, with our skipper doing two laps, so that people on each side of the boat get a good look. Then we return to the shore through the harbour.
As we disembark, I feel worn out and my legs are tired from steadying myself on the rocky boat for an hour – we stood up most of the time to get pictures.
Time to refuel with lunch bought from a local deli in nearby Cley, then check out Cley Windmill – an impressive structure dating back to the 18th century.
Along the same stretch of road is a nature reserve, Cley Marshes. There's a visitor centre and café, and you can walk around ponds and reed beds alongside the shore, where many bird species reside.
If you're feeling less energetic, the centre has a lookout point with binoculars so you can watch the birds from the warmth of the centre.
A couple of hundred yards up the road is a duck pond and a horse, where we stop to enjoy the views, before returning to the campsite for an evening of wildlife walks and astronomy.
The dark skies here mean you can see more stars than in most parts of the UK.
---
Travel restrictions may still be in place. Please check latest advice before planning your trip.
For more information on visiting Norfolk, click here, or find more inspiration on our Travel pages.