Do You Know Your Travel Rights?
---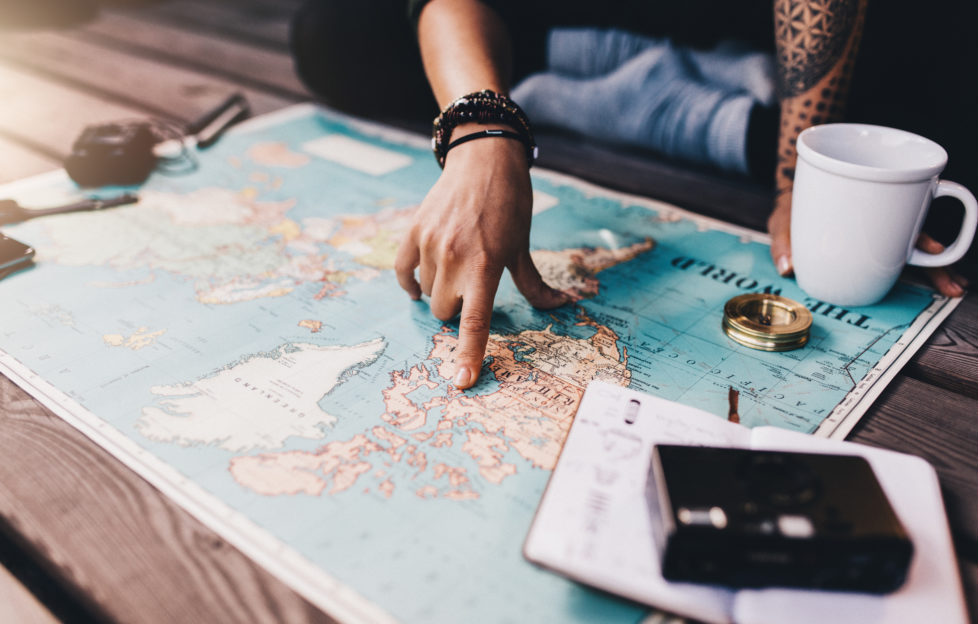 Shutterstock.
Many of us have had travel plans curtailed this year.
Restrictions have been lifted on some popular destinations, but there are different requirements for quarantine periods, either on arrival or return to the UK, depending on your destination.
If your holiday's cancelled or you have to change your plans, it's important to know your rights.
"If you have a package holiday booked with an ABTA member company and backed by an ATOL guarantee, but you can't go due to travel restrictions, you should be eligible for a refund," Sally Jaques from GoCompare says.
"Contact your travel agent or tour operator first for recovering money for cancelled accommodation, flights or excursions.
"Any costs that aren't covered might be covered by your travel insurance."
Although you'll usually be entitled to a refund, your holiday provider may offer the chance to reschedule. They may also allow you to change to a different destination, or give you a holiday voucher or a Refund Credit Note.
If your rearranged trip has to be cancelled, you should still have some financial protection.
Travel disruption and cancellation cover is important
"If you're offered holiday vouchers instead of money, beware. A holiday voucher has no financial protection so you could lose out if the company later fails," Sally warns. "What you want is a Refund Credit Note.
"You can use this to pay in full or for part of a future holiday.
"If your original booking was ABTA or ATOL protected then your RCN will be, too. So you'll be reimbursed if the travel company failed."
You won't have any protection from associations like ATOL if you booked the different parts of your holiday for yourself.
If you need to cancel, or your flight or accommodation provider cancels, you'll have to recover your costs from each of them separately.
Travel disruption and cancellation cover with travel insurance is important. If you paid for part or all of your trip with a credit card, you may have financial protection under Section 75 of the Consumer Credit Act 1974. To be protected, the total cost of your purchase must be between £100 and £30,000.
Even if you only paid £50 deposit for a £5,000 holiday on your credit card and paid the rest by cheque, you can claim a refund for the total cost from your card issuer.
You can claim refunds from the holiday company or airline and your credit card issuer at the same time. But it's important to note that you can't receive pay-outs from both.
This means you can start your claim with your credit card issuer, and if your holiday company does pay up, you can stop the claim with your card issuer.
Consider carefully the cover on offer
If the Government lifts travel restrictions but you no longer want to go, it's unlikely you'll be able to cancel and get a refund on your insurance.
"The Government's new 'traffic light' system will identify which countries it believes are safe to travel to. They will also outline any quarantine period required on your return.
If they require you to quarantine on your return but you feel you can't, talk to your holiday company to find out if you have any options for rebooking or a different destination," Sally says.
If you're booking a holiday for the future, the kind of cover you need depends on if you've booked a package holiday or booked flights and accommodation separately.
With a package holiday, you should have ATOL or ABTA protection and your travel agent should refund you.
"If you are considering booking a holiday, speak to your travel agent. Make sure you're comfortable that they'll let you cancel or reschedule if the situation changes," Sally says.
If you buy travel insurance for a future trip, consider carefully the cover on offer and the cover you need. Some companies have begun to offer cover for COVID-19-related cancellations but most are excluding it.
There's a good choice of policies which include cover for medical expenses if you fall ill with coronavirus while abroad.
It's important to check the details, as providers update their products all the time.
---
Sarah Jagger wrote this article for us, for inclusion in our July 25 issue.
For more travel advice and recommendations from "The People's Friend", click here.