Keep Your Heart Healthy With These Top Tips
---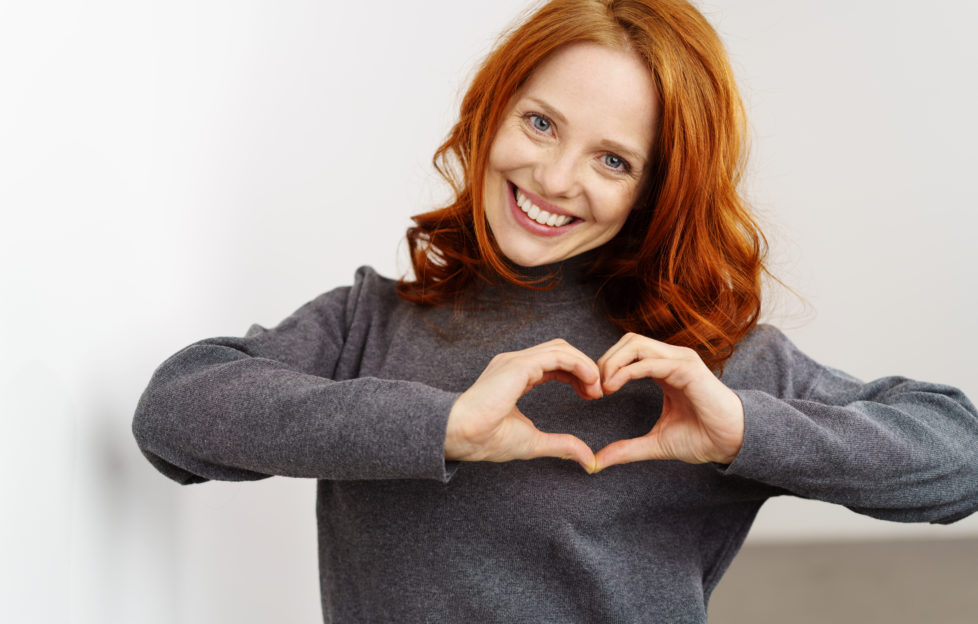 Shutterstock.
To mark World Heart Day (September 29), we asked Dr Luke Powles, Associate Clinical Director at Bupa UK, for some top tips on keeping our hearts healthy.
Make some swaps
You can still enjoy your favourite meals by making a few, easy swaps to boost how healthy they are. Ditch the butter, ghee or lard and swap for vegetables spreads and oils like olive, rapeseed and sunflower.
It's the same with our dairy favourites: try and cut down on full fat milk and yoghurts, and instead opt for plant-based drinks, like almond, hazelnut or soya.
If you're a meat-eater, try and avoid too much red meat — and swap for more poultry and fish in your diet. Aim to have two portions (140g each) of fish each week, and make one of these oily fish, like salmon or trout.
Making these changes can really help improve your heart health, and you can still enjoy your favourite foods, with a few, healthier tweaks.
Watch your salt intake
Eating too much salt can raise your blood pressure and increase your risk of heart disease, so be mindful of your salt intake.
Reducing your salt intake shouldn't mean less flavoursome food; instead, use herbs and spices, as they're easy ways to add flavour.
You can also make a healthier swap from salted snacks to unsalted alternatives, such as fresh or dried fruit, nuts or unsalted popcorn, too.
Be mindful of how much salt is in your foods by becoming familiar with food labels — adults shouldn't be eating more than a teaspoon of salt each day. That's about six grams.
Cooking your meals from scratch means you'll avoid hidden salt in your foods; you may even find it relaxing!
Get active every day
Staying active is a great way to keep your heart healthy.
You should aim to be active every day and build up to a total of 150 minutes of moderate intensity aerobic activity (such as a brisk walk, dancing or cycling) each week.
It doesn't have to be anything too adventurous, lots of your usual activities — like gardening and climbing stairs — can all count, as long as they're increasing your heart rate.
Small changes such as walking more each day, ditching the lift for the stairs and avoiding sitting down for long periods of time will help keep you active and improve your heart.
Limit your alcohol consumption
Drinking too much alcohol can be harmful to your heart, as it raises your blood pressure and can increase your weight.
As a general guide, you shouldn't drink more than 14 units of alcohol each week.
A 330ml bottle of beer contains 1.6 units and a standard glass of wine has 2.2 units, so be sensible with your consumption.
Try to spread these out over the week, and make sure you have a few alcohol-free days, too.
Keep any stress at bay
If you're stressed, you may be more likely to turn to unhealthy habits, like smoking, drinking or eating unhealthily.
Whilst it's not yet clear if stress alone affects your heart health, unhealthy habits it leads to will.
When you're feeling stressed, try doing something active, such as a brisk walk outside, as this will help boost your mood and ease anxiety.
Alongside making some small changes to your lifestyle, you could also try some tools to help you cope with stress, like mindfulness, speaking to loved ones or making lists to organise your thoughts.
---
For more on World Heart Day, click here.
For more health and wellbeing advice from "The People's Friend", click here.