Writer Of The Week: Marion Manning
---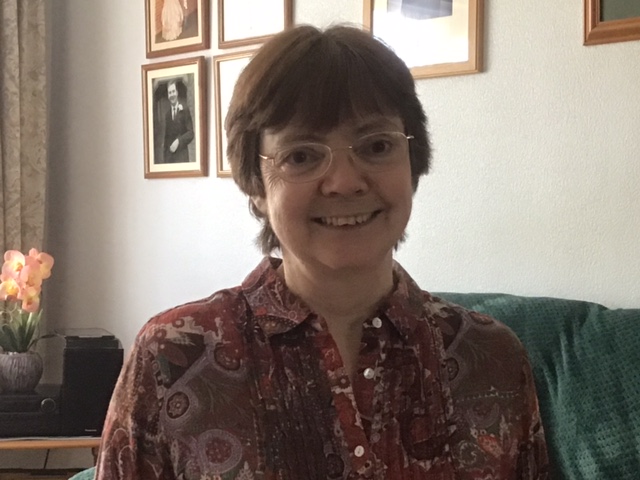 Photograph courtesy of Marion Manning.
We'd like you to meet debut author and Writer Of The Week Marion Manning. Her first "Friend" story, "Through The Golden Door", is in our new Special — out this week.
Tell us where the idea for "Through The Golden Door" came from?
We were on holiday in New York and were coming back into Manhattan on the Staten Island Ferry during a thunderstorm. My husband, Bob, took a photo of the Statue Of Liberty just as the sun came through the clouds. The sun became the lamp on the statue.
I thought of that photo when given a prompt of historical seafaring with my writing course.
I then wanted to write a story about immigration into Ellis Island.
How long have you been writing fiction?
I took early retirement from work and decided to fulfil a life long ambition of obtaining a degree. This I did with the Open University.
Two of the modules were creative writing and advanced creative writing. These gave me the skill to fulfil the other ambition of becoming a writer.
I started writing stories about thirty years ago, but now I know how to do it.
Who are your favourite authors?
Oh gosh, too many to name. Agatha Christie, Dan Brown, Ken Follett, Ben Elton, Bill Bryson, Joanne Harris, Kate Atkinson, J.K.Rowling.
What are your writing ambitions?
To keep writing short stories, and if I get brave enough, to try a novel.
Notepad and pencil or laptop? Kitchen table or study? Blank wall or inspiring view?
Early in the morning with a liquid ink pen as I write very fast. I then type it onto a tablet, editing as I go.
Then onto the computer where it gets a further edit. In my small home office. I don't notice the view when in the "moment" of writing.
What's your top tip for an aspiring Writer Of The Week?
Actually pick up the pen.
Procrastination is a wonderful thing, but one must actually get down to it to achieve it.
There was a post on the OU forum about what we were doing to avoid the next essay. One person posted that they sorted their sock drawer!
---
For more from our Writer Of The Week series, click the tag below.