Willie's View: A Walk By Sam'I's Loan
---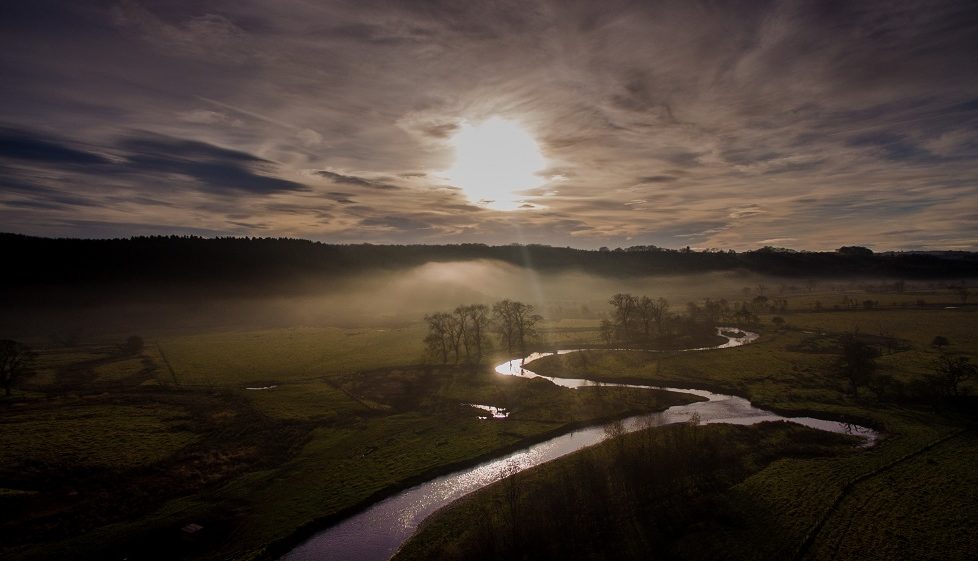 Shutterstock.
In this week's Willie's View, our travel writer is wanders a familiar path . . .
---
I think over the past six months, I must have walked through the River Devon gorge more than a hundred times.
Not complaining, though, for there's always a lot to see and it was particularly bonny today with the autumn colours. The river was well swollen, too, making the Devil's Mill work overtime.
It's called the Devil's Mill as the swirling trapped rocks resemble the sound of a clacking mill wheel; it's the Devil's, of course, as it works seven days a week without regard to the Sabbath.
Robert Burns enjoyed visiting the river, writing:
"How pleasant the banks of the clear winding Devon
"With green-spreading bushes and flow'rs blooming fair"
With lots of country lanes and tracks, I can make this walk as long or as short as time permits. Today, I approached the river by Sam'l's Loan. I doubt if there's anyone else who knows where Sam'I's Loan is and how it got that name.
My return will bring me back to Crook of Devon over the Devon Bridge. It was built in 1767. At the time, a 13-year-old lad, Samuel Hutchinson, helped labour on this bridge and accidentally burned his feet while working with the lime.
In later life he went on to become the Laird of Harelaw. My great-grandfather was occasionally employed by him.
He did a good job
At the time, Harelaw Farm shared an access road with the Briglands Estate. This inconvenience was resolved when Samuel was offered a strip of land in return for making it into his own new access. That new road became Sam'I's Loan.
He did a good job on the bridge, anyway, for 253 years on it's still carrying traffic over the Devon.

---
For more from our Willie's View series, click the tag below.