Christmas With The Good Samaritans
---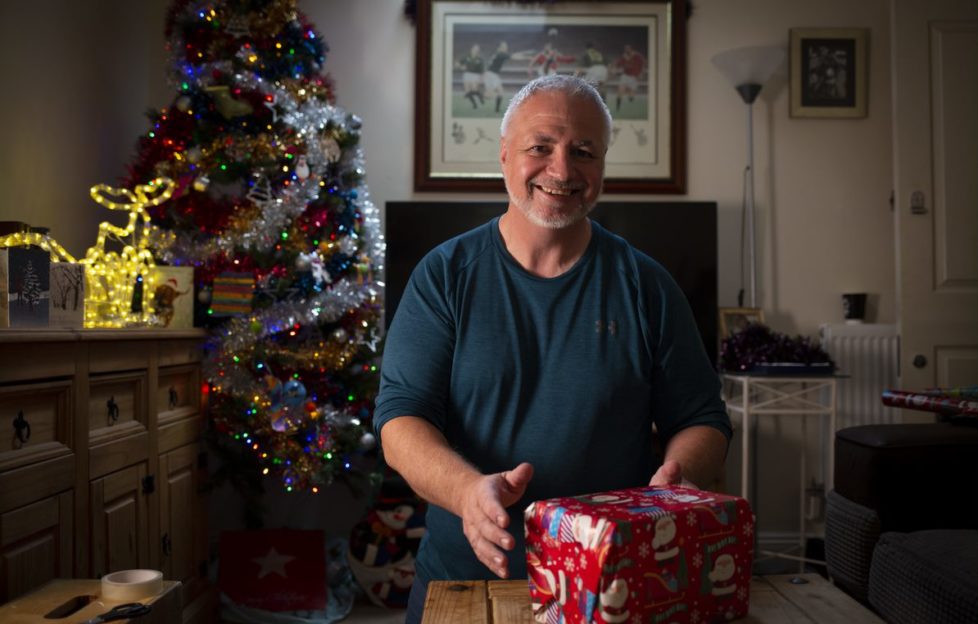 Photograph courtesy of the Samaritans.
Expectations are high at Christmas – even this year, which will be a different sort of festive season for most.
We see the images of love and togetherness in  all those television programmes and films. It feels so . . . Christmassy.
But there's another side to the celebrations.
For some, Christmas can be one of the loneliest times of the year, and Samaritans are available 24/7, 365 days a year.
They were there for Jason, who found his life falling apart. In the space of six months he had lost everything.
"My family, my job, and the only support structure in my life – my mum, who died twenty-five days after being diagnosed with cancer.
"I started to feel really low. Over Christmas a few years later the pain became overwhelming.
"Things eventually became too much, and I took action not to be here.
"The next day my ex-wife came round.
"We talked for a while and she convinced me to pick up the phone to Samaritans.
"From that one phone call I pledged that I would call my doctor, which I did, and then slowly started to rebuild my life.
"If I hadn't called, I don't think I would be here."
Thanks to Samaritans, Jason's story had a happy ending.
Similarly, Sue turned to them when she had what she calls her "year of the pancake – the year when everything flipped".
In 2018 not only did she lose her job, but her mother died close to Christmas.
Sue kept Samaritans' number by her bedside at a time when getting through the night was difficult.
In 2019, she became a listening volunteer with Samaritans to help others who might not have the family support network she relied on to get through the hard times.
Sue volunteered on the phones in the early hours of Christmas morning last year – her first Christmas shift. She plans to volunteer again this year.
"It's a time that can be a pressure-point for people," she says.
"There are so many reasons why someone might find Christmas difficult, but if you're going to be on your own, all the jollity and emphasis on happy families will only make you feel even more alone.
"With lockdown and uncertain times ahead, it is more important than ever before that Samaritans is there for people."
Listening volunteer Anne agrees.
She's been with Samaritans since August 2018, working in the Folkestone branch.
"It's a real privilege to be a Samaritan around Christmas time," Anne says. "The branch is usually a haven of peace and quiet amid the bustle and craziness.
"It feels important to take time to reach out a friendly hand to anyone who is not revelling in the giddy Christmas atmosphere.
"The perception of Christmas is that everyone else, without exception, is getting it right.
"It's easy to feel guilty that we're not making the grade – not being the epitome of the model family.
"And if your mood is already low, that extra burden can be crushing."
As always, Samaritans will be there this year over Christmas, providing a listening ear for anyone who might need it, and helping more people to change their story. 
---
For more features from "The People's Friend", click here.
For more on the Samaritans, click here to visit their website.