Moulding History In Cornwall
---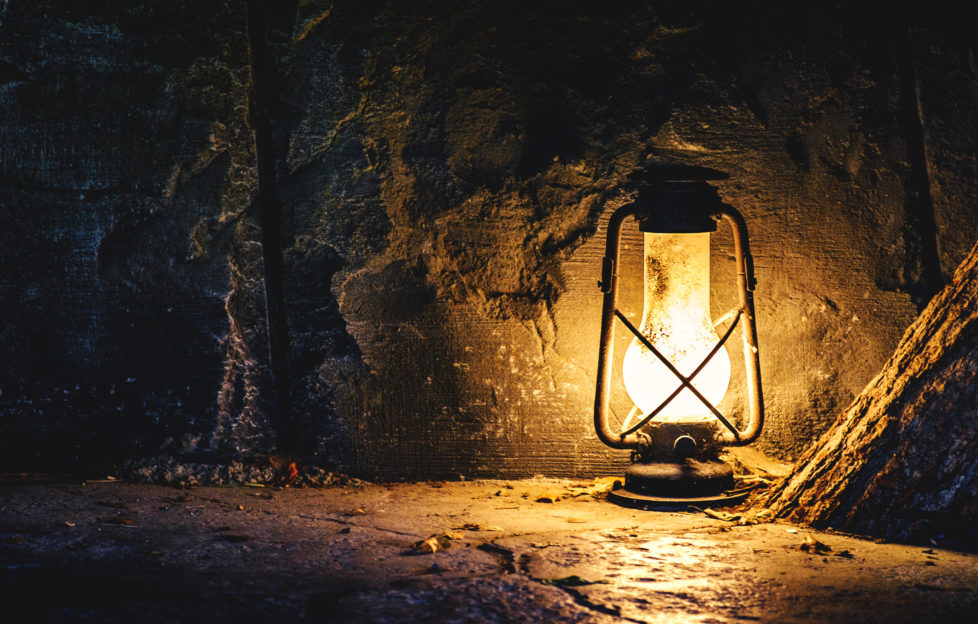 Shutterstock.
Chances are if you're from Cornwall, you've heard of St Piran already.
He's the patron saint of tin miners. This makes him very important people in that region, where tin mining is an important part of their history and heritage.
Since today is St Piran's Day, we thought we'd revisit this piece by Susan Claremont, first published in "The People's Friend" in 2015. In it, she explains how she first became interested in Cornwall's fascinating industrial history . . .
---
The land, sea and sky around Cornwall are so atmospheric. I always admired the county before relocating here decades ago.
Living in Cornwall is a blessing and full of surprises.
I'd been living here a few years before I learned that dormant tin mines were still evident on the landscape.
Thankfully, with the popularity of the television drama "Poldark",  this is no longer the case.
In those days, making pottery was an important part of my life. I enjoyed running a small business from my home studio, selling moulded slip-cast pieces at house parties, craft fairs and to local shops. The flexibility fitted in well with my family, too.
When my son started school, I was approached by the headteacher and was pleased to hear her request after I'd helped out in the classroom one afternoon. At the time, I never realised where our conversation was going to lead me.
The school owned a kiln and received a grant; pottery was on their list for the children's future opportunities. I needed to organise equipment and supplies. And plan the first project to correspond with lessons, which were about Cornwall's copper and tin heritage.
"Yes," I said to the teacher. "Tin mines are no problem. I'll make an example to show you next week."
Books and the internet weren't enough
At the time, I only had a vague idea of what tin mines looked like. But making buildings in pottery using slab-work, rolling out clay, cutting and slipping it together like a 3D jigsaw puzzle would be fun.
I guessed the children were more than capable. I was sure, too, that they would love doing it.
My first port of call was the library. My imagination was ignited – books and the internet weren't enough.
A relative was knowledgeable and lived locally. So we organised a family outing in search of disused tin mines for the following weekend.
We all trudged over Minions' Bodmin Moor on a cold, windy afternoon. I was in awe of the rich green landscape scattered with granite, clear water pools and bog lands, with horses and cattle wandering freely.
I was amazed, too, to see tall engine houses jutting proudly up into the skyline. They were a great inspiration for my sample pottery piece.
Over the following weeks, each child crafted and painted a replica tin mine ready to take home.
First, though, the class teacher entered them into the local village show – and they were very popular.
I decided that pottery tin mines might be good to make and sell myself. So I bought a mould for slipcasting, enabling me to produce and sell small engine houses more quickly.
Over the years, guests holidaying with us have usually been treated to a day out to Minions, including the Heritage Centre. It's set up in Houseman's engine house, South Phoenix Mine, which has some fascinating information.
Afterwards, a lunch of Cornish pasties is always in order. Another reminder of the miners who ate them when working on the moors over 150 years ago.
Strangely in keeping with the land's industrial past
My husband and I walk over the moors frequently and have explored even more disused mines. Admiring fragrant yellow broom-edged trails, with sheep and lambs roaming along them, it is difficult to visualise those grey mining times.
One day, we reached Wheal Jenkin pumping engine house with Caradon Hill's transmitting mast spiking the sky in the distance behind it. An eyesore compared to the moors' beauty today, but strangely in keeping with the land's industrial past.
Our latest walk took us to the diminished surface remains of Phoenix United Mine and the Prince of Wales Engine House.
The mine has produced copper and tin in its lifetime. The view over the moors, as we clambered around the ruins originally housing the winding engine, boiler and compressors, was magnificent.
Within the walls, there's a calmness, too, so different from the atmosphere the mine must have experienced in its heyday, when there were groups of engine houses, ore dressing floors and shafts employing hundreds of men, women and children.
There's only one engine house now remaining at the forefront of other tumbledown buildings. It's really special.
I recognised it from the photograph found in a school book I'd used for the school pottery project at the start of my tin mine and engine house quest many years ago.
---
For more fascinating features from "The People's Friend", click here.