Fitness Apps: Is Your Town One Of The Most "Digitally Active"?
---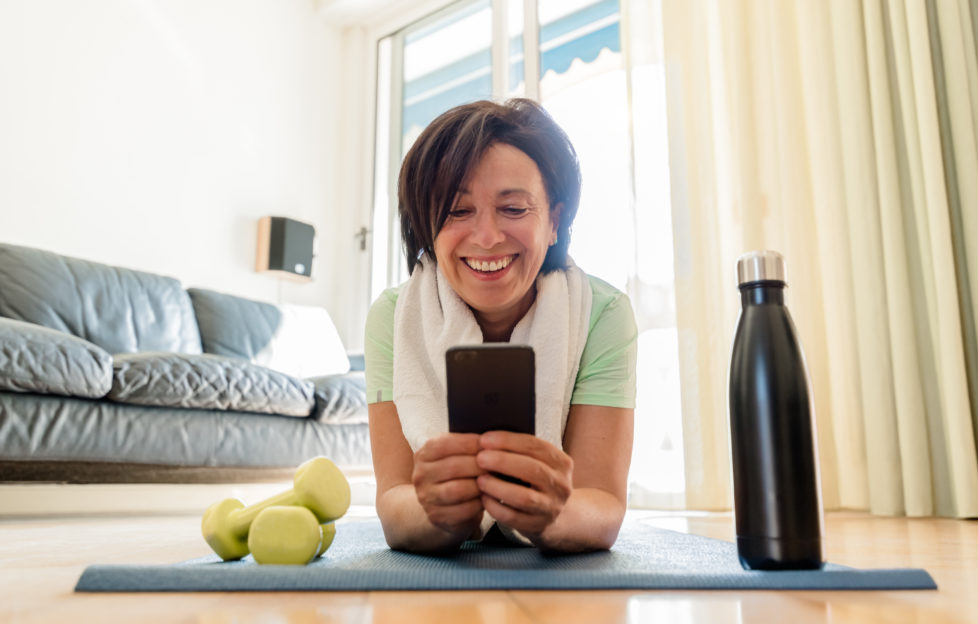 Shutterstock.
With the country only just emerging from the grip of coronavirus, lots of us will be looking forward to getting back to full fitness.
Active lifestyles have never been more important. From walking the dog to meditating to improving our diet, there are many things we have been able to do during lockdown to help improve our fitness, both physically and mentally.
In fact, more and more people have turned to digital devices and mobile apps like Fitbit and Strava during the pandemic to replace the missing experience of exercising in a gym or with others.
But have some UK regions sought a more active lifestyle than others during the pandemic?
Getting healthier
According to Pharma Nord, a leading manufacturer of health supplements, people are increasingly searching for healthier and more active lifestyles.
Google searches for vitamin D3 and Q10 tablets, which both help with our immune system and energy levels, have increased by 120 per cent and 54 per cent over the past year respectively.
Now, Pharma Nord has investigated which fitness apps and devices have increased in popularity over the past year, and which city has seen the biggest growth in terms of activity advocacy.
The most popular fitness apps and devices
There is no shortage of fitness apps and devices on the market.
Across the most popular apps and devices, the UK public searched for Fitbit more than any other.
With 550,000 monthly searches, the smartwatch and fitness tracker fought off stiff competition from Strava, a dedicated running app, which had 301,000 searches per month, and MyFitnessPal, a diet and exercise tracker, with 110,000 searches per month.
Where is the most active city?
Congratulations to the people of Inverness, who were identified as having carried out the most Google searches for fitness apps and devices in the past year.
In fact, the people of Inverness searched for fitness apps 117 per cent more than the average person in the UK.
Behind the Scottish city was Chester, which searched for popular fitness apps and devices 80 per cent more than the UK average, and Exeter which searched 46 per cent more than average.
What about the least active city?
While the likes of Inverness and Chester showed their advocacy for fitness apps and devices, other cities fared less well.
According to Pharma Nord's data, Royal Turnbridge Wells was the least likely town to search for the digital tools.
It's population were 82 per cent less likely to ask Google for these apps and devices than people in the rest of the UK.
Only slightly better performing were Newport and Swansea, whose searches were 77 per cent and 72 per cent below the UK average.
Activity seeking
The data also revealed the core aims of people searching for fitness apps.
Alongside the known branded applications, people also searched for apps to help them with specific activities. The most common of these was "running app", which amassed 6,600 searches per month in the UK.
In second place, searches for "meditation app" and "sleep app" each achieved 4,400 searches per month.
Other high volume searched apps include "walking app", also with 4,400 searches; "step counter app", with 3,600 searches; and "cycling app", with 2,900 searches.
Do you use any health, fitness or wellbeing apps? Why not get in touch with us on Twitter or Facebook and let us know?
---
For health and wellbeing tips from "The People's Friend", click here.