Writer Of The Week: Polly Grace
---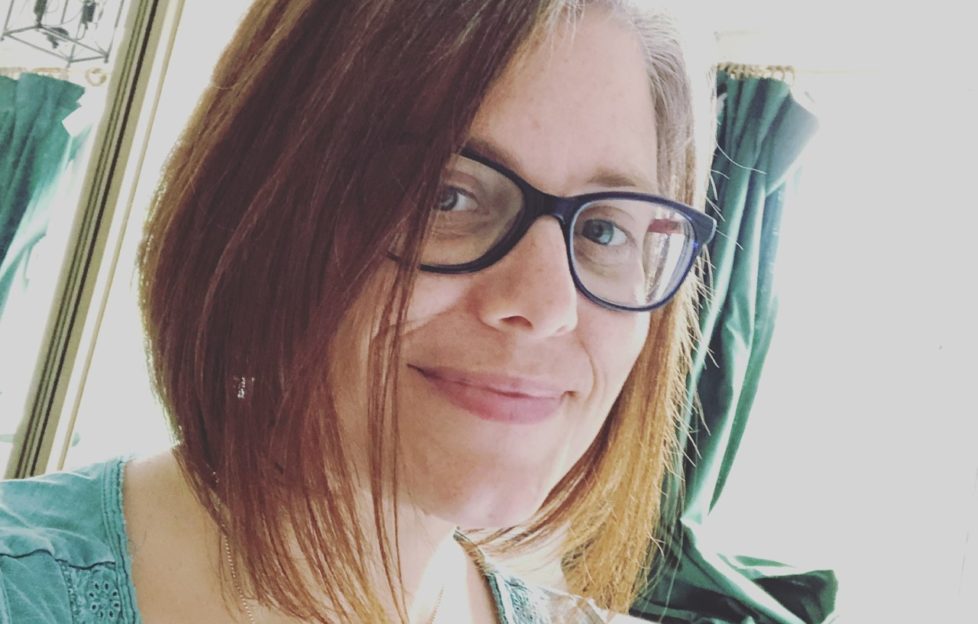 Photograph courtesy of Polly Grace.
Our Writer Of The Week is Polly Grace. Polly's short story, "Hot Cross Fun", appears in Special 206, which is on sale now.
Family holidays to Cornwall feature in the story. Is this based on your own experiences growing up?
I wish I could say yes, but my childhood seaside adventures all took place in Wales, where I lived. I'm such a mermaid and love being on the beach, collecting shells, exploring rocks pools and dipping in and out of the water.
I holidayed in Cornwall for the first time in my twenties, with groups of friends, and just fell in love with it. The coastline is so dramatic and all the romance of smugglers caves and crashing waves drew me right in.
I moved further north eighteen months ago and my children are still quite young, so I'm not sure when I'll make it down to Cornwall again – writing this story was my way of revisiting Cornwall.
What made you highlight the narrator's fond memories of food, which works to very good effect in the story?
Food is always with you in life and things like birthday cake, mince pies and Eton Mess can herald the changing seasons and enhance celebrations. I liked the idea of memories being linked to the same food, across the years, bookmarking someone's life. Also, I just really, really like hot cross buns.
Do you find some stories more of a challenge to write than others?
I'm not funny. I mean, I am in life – I think. But when I try to write a funny story, it just doesn't work. I guess I'm better at poignant or light-hearted fiction, and people will have to go elsewhere for their laughs.
Do you like to read fact or fiction in your spare time, or both?
Fiction, most definitely. I must admit that the last twelve months have been stressful and I've struggled to commit to books, so I've resorted to reading some classic children's fiction that I didn't get around to when I was young. It's been a real tonic and I've fallen in love with Tove Jansson's Moomins and discovered how deliciously British Dodie Smith's "The Hundred And One Dalmations" is.
Notebook and pencil or laptop? Kitchen table or study? Blank wall or inspiring view?
I'm lazy, so I go straight on to a laptop and edit there, too. Space is at a premium in my house, and with two young children, most of my writing is done in the evening once they're tucked up in bed. I'm often found on the sofa, laptop on my knee, some old comedy show on TV, tapping furiously away.
P.S., What's your one top tip for aspiring writers?
For me, resilience has been important. I was rejected lots of times, but I didn't take it personally, kept writing and kept submitting to different publications. If it's meant to be, it'll happen!
---
For more from our Writer Of The Week series, click the tag below.