Willie's View: Comrie And The Maam Road
---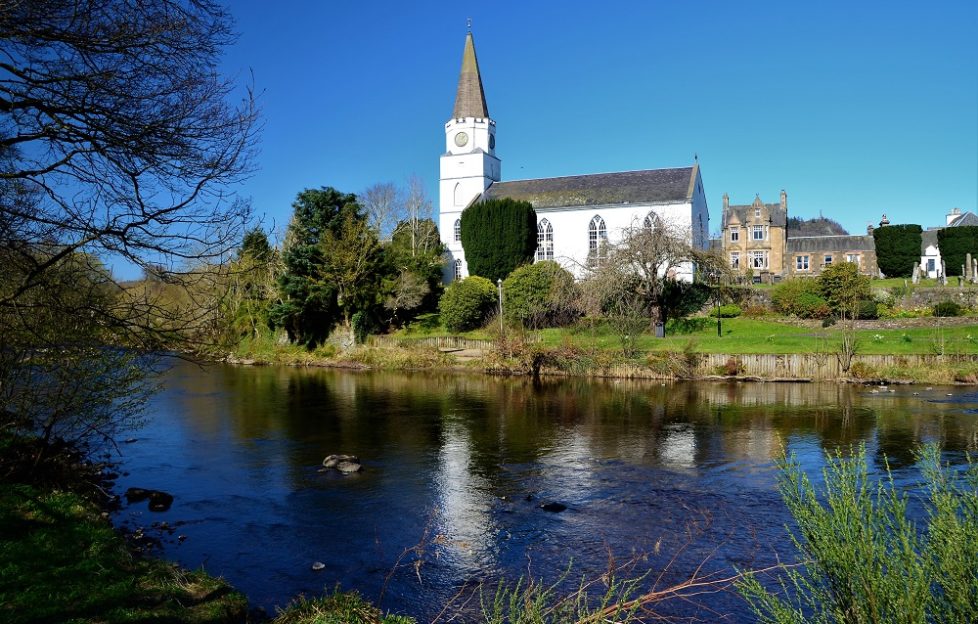 Shutterstock.
In this week's Willie's View, our travel writer is off for a walk at Comrie, and to explore one of the local droving roads of old. 
---
What a fantastic start there has been to April – frosty nights followed by beautiful sunny spring-like days.
This morning I took myself for a walk at Comrie seven miles west of Crieff.
I left the car in the wee car park off Dundas Street and started up the wooded gorge of the River Lednock. I stopped to visit the "Wee Cauldron" waterfall then, higher up, the "De'il's Cauldron". This is one of my favourite haunts in the autumn.
A spectacular set of well-built walkways and steep stairways take us safely to a viewing platform high above the falls. The steep steps will help prepare your legs for what lies ahead.
The climb to the top of Dun More hill and the 60 feet tall grey granite obelisk to Henry Dundas, Viscount Melville.
In the days of droving
After spending some time at the summit enjoying the views over Comrie and Strathearn, I dropped down to escape the woods and join the ancient "Maam Road". This unsurfaced track would probably have been more frequented back in the days of cattle droving.
As it was, today, I never met a single soul. Its gentle descent all the way by Dunira to Kindrochet more than compensates the stiff climb up Dun More and all the way offering great views over the strath to Mor Beinn, Ben Halton and Ben Vorlich rising above Loch Earn.
On the old railway
At Kindrochet, crossing the Earn, the route joins the line of the old Comrie-Lochearnhead railway. The cuttings and bridges can still no doubt recollect the sight, sound and smell of passing steam trains.
Turning south to accompany the Earn and passing Dalchonzie Power Station eventually bought me to Ross Wood and Craggish with a short detour to the wee "Earthquake House" – Comrie isn't called the "Shaky Toun" for nothing after all – before the final leg back to the start.
A rare day for a walk indeed . . .

---
For more from our Willie's View series, click the tag below.
Click here for more travel features from "The People's Friend".