Which Vegetables Should You Grow This Year?
---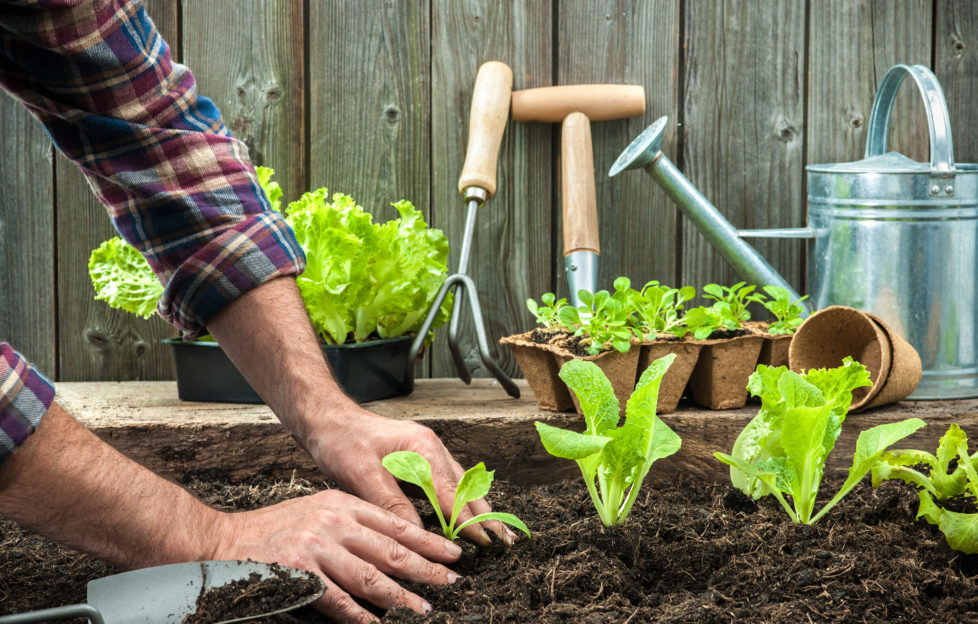 Shutterstock.
Green-fingered experts at NetVoucherCodes.co.uk have revealed the most cost-effective vegetables to grow at home — without the need for a massive garden.
Onions and garlic
Onions and garlic are staple vegetables, forming the base of many tasty and versatile dishes, so growing them at home can save you loads of money in the long run.
Not only are they really easy to grow, but if you store onions correctly, they can last up to eight months and garlic bulbs keep for months in the freezer!
You can grow these in the ground or in a large grow bag.
Tomatoes
Tomatoes are ideal for smaller gardens or even balconies, as they don't require much space to grow. Tomato plants take 12 weeks to grow until they're ready for harvest, and the plants can produce fresh tomatoes for up to six years!
Sow seeds in small pots filled with seed compost, then cover each pot with a clear plastic bag and place on a bright windowsill. When the flowers of the first truss are beginning to open, transfer to 9-inch pots or growing bags, or plant outside in a warm sunny spot 45-60cm apart.
Potatoes
Roast them, boil them, mash them, or bake them – potatoes are incredibly versatile and can be used in loads of tasty dishes.
Grow potatoes in the ground or in a large grow bag.
The trick is not to plant too many potatoes, as they need lots of space for roots to sprout and grow.
Once you see green shoots emerge above the soil, cover with a bit more compost. Wait until they emerge again and then repeat.
Continue this process until the bag/bin is full, and 10–20 weeks later, your potatoes will be ready for eating (when the foliage starts to wither, they're ready to be dug out). Remember to keep them well watered!
Salad leaves
If you pick different varieties according to the seasons, you can grow salad leaves pretty much all year round.
Leaves grow really quickly too. If you plant seeds in the summer months, you'll have leaves big enough to put on your sandwiches in 3-4 weeks!
Grow salad leaves in the ground if you have space, or in a window box if you have a loose-leaf variety.
Herbs
Fresh herbs can spice up the most boring meals, but they can be costly to buy fresh each time and are difficult to keep fresh long enough to get your money's worth.
You can grow a wide selection of herbs in a window box, outside in pots, or even in hanging baskets. Either grab some seeds from a garden centre or buy a potted herb plant from the supermarket and replant. Basil, chives, parsley and sage will grow happily in a sunny window box or in a plant pot by the window, and oregano, thyme, mint and rosemary will all do well both indoors and outside in a garden.
Radishes
Spice up your salads with these crunchy, peppery vegetables. They're easy to grow in containers, or sow them directly into the ground throughout summer for a succession of crunchy, colourful crops.
You can sow radishes four weeks after the last frost and then throughout the summer. They'll be ready to harvest around a month after planting.
---
For more gardening tips from "The People's Friend", click here.