Alan Seeks Out Some Fairy-tale Inspiration
---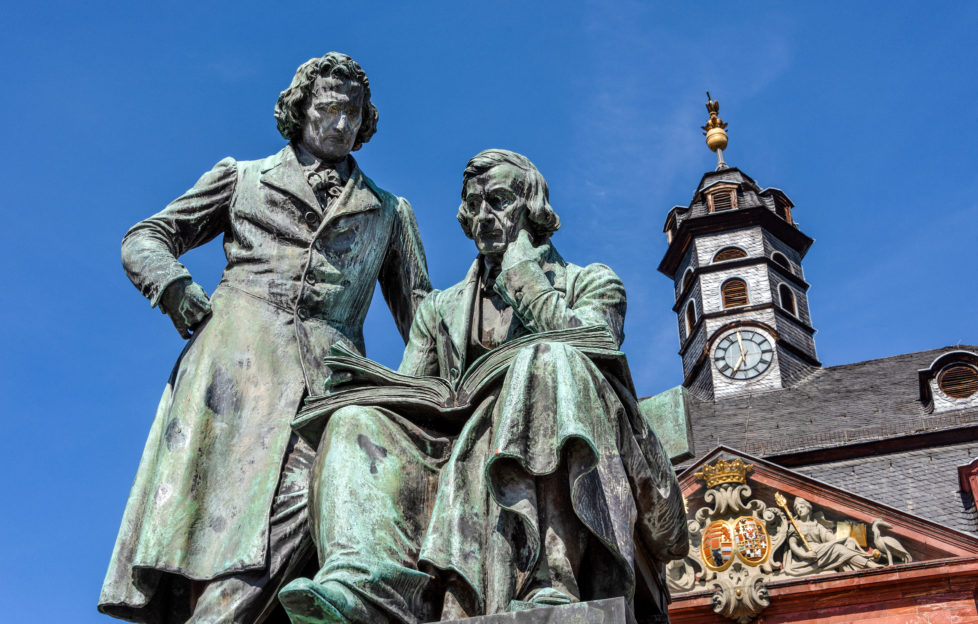 Shutterstock.
What better source of inspiration than a good fairy tale?
Fairy tales have, after all, stood the test of time. They often include strong moral codes and choices; battles of good versus evil.
Model storytelling at its best.
The Brothers Grimm
Two exponents of these stories were the Brothers Grimm.
The brothers were German folklorists Jacob Ludwig Carl Grimm (January 4, 1785 – September 20, 1863) and Wilhelm Carl Grimm (February 24, 1786 – December 16, 1859).
The brothers are associated with some of the world's most famous fairy tales, including "Cinderella", "Hansel And Gretel", "Little Red Riding-hood" and "Snow White".
But did you know that the brothers didn't write any tales themselves? Instead generation would pass these down to generation; reciting them during day-to-day tasks and family get-togethers.
The brothers travelled their native Germany collecting them, and collated them into books. Though initially not intended for young ears, "Grimm's Fairy Tales" were altered over time to become children's classics.
A success story
The first collection (originally "Children's And Household Tales") was first published in 1812, and quickly became a publishing success. With each new collection, the brothers added further stories.
By the 1857 there were over 200 stories included.
For the Fiction team, the relationship between the writing and illustration is all-important, with the latter inviting the reader into the world of the story. Grimm's tales and the illustrations accompanying them are no different.
Disney's "Cinderella" and "Snow White" are, or course, recognised worldwide. But the beauty of a fairy-tale character or location is its simplicity.
You expect a witch to look and act a certain way, just as an enchanted forest can appear inviting and intimidating at the same time.
The Brothers Grimm knew the value of good old-fashioned storytelling.
Fairy tales often place characters in perilous situations, evoking reader curiosity and sympathy. Like any good work of fiction, a fairy tale will create a scenario that requires resolving.
As a reader, all you need to enjoy a fairy tale is a little imagination.
---
For more writing inspiration from the "Friend" Fiction team, click here.
We've recently updated our Submission Guidelines for unpublished authors. Click here to read them, and see how they apply to you.