A Big Lunch Recipe: GBBO's Rosie Makes Coconut Meringue Kisses
---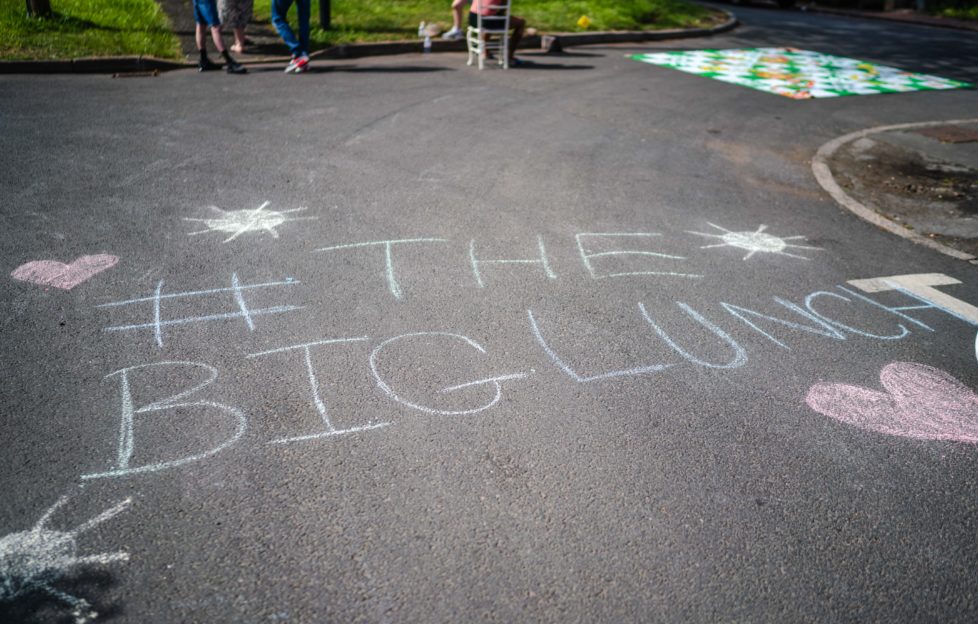 Photograph courtesy of The Big Lunch.
Ingredients
For the French meringue:
100 g egg whites (at room temperature to whisk best!)
200 g caster sugar
½ tsp cream of tarter (optional, but helps stabilise the meringue)
4 tbsp desiccated coconut
Food colours of your choice
For the mixed berry curd:
200 g summer berries (frozen work fine, too!)
100 g unsalted butter
150 g caster sugar
Juice of two lemons (or about 100 ml if using bottled)
3 eggs
Recipe courtesy of The Big Lunch.
The Big Lunch is back! 
The community event encourages us all to get cooking as a way to reach out to our neighbours.
Don't worry if you're not sure what to make — recent star of Great British Bake Off Rosie Brandreth-Poynter is here with a suggestion.
These crisp white meringues kissed with colourful coconut confetti are the perfect little treat!
Method:
For the meringue kisses
Preheat the oven to 100oC fan (1200 C conventional)
Add the egg whites to large bowl and whisk until very foamy
Add the sugar a spoonful at a time, keep whisking
Whisk until stiff peaks form and you can hold the bowl upside down without the mixture budging (over someone else's head is always a good test!)
Spoon into a piping bag fitted with a star nozzle and pipe "kisses" onto a baking paper lined tray (or just spoon some blobs on to the tray if preferred)
Colour the coconut by shaking in food bags (or boxes) with different food colours – use as many or as few different colours (made in separate bags) as you wish
Sprinkle the meringues with the coconut
Bake for 1 hour until they lift easily off the paper
For the mixed berry curd
Beat the eggs together with a fork and stir in the berries in a glass bowl
Heat a pan of water until simmering, then add the sugar, butter and juice to the egg mix and put the bowl over the pan of simmering water, the butter will melt taking heat away from the eggs, but stir or whisk continuously to prevent any bits of scrambled egg appearing anyway!
Stir until thickened – the curd will leave a thick coat on the back of a spoon when dunked
Transfer to a bowl to cool completely
The Big Lunch
The Big Lunch is the UK's annual event to celebrate and give thanks to our neighbours and communities, when over 6 million people make positive connections where they live.
It could be a picnic in the local park, a BBQ in the back garden, or simply raising a cup of tea to the neighbours from your doorstep.
Find more celebrity recipes and claim your free pack at thebiglunch.com
Tuck in from June 5!
---
Find out how to join in at thebiglunch.com
You can take part either online or offline with these great suggestions.
Wondering what else you could make for lunch? Check out our Cookery pages for more great recipes.