Local Radio Day: A Look At Heartsong Live
---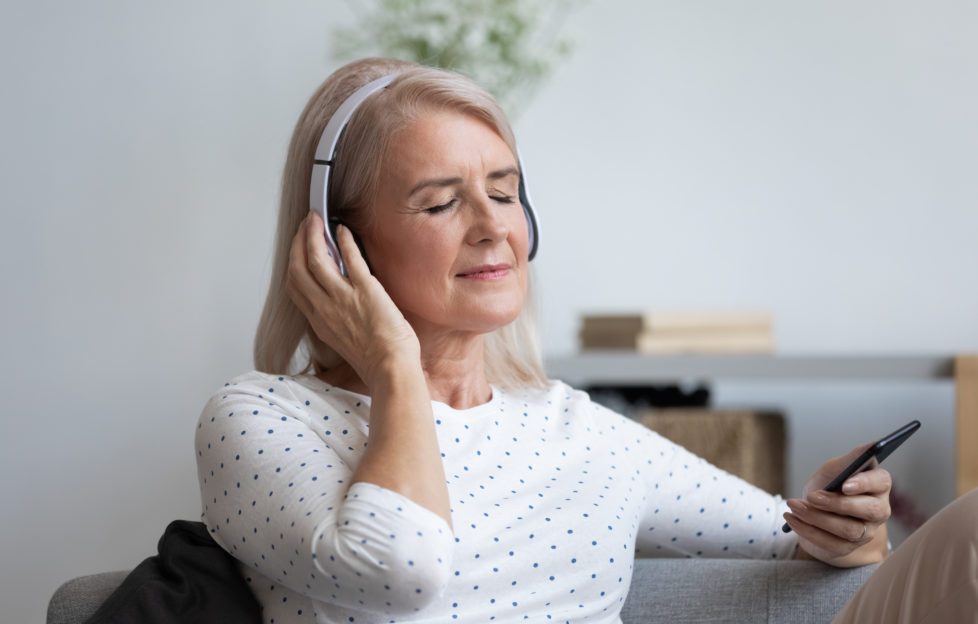 Shutterstock.
Today is Local Radio Day, which gives us a great reason to revisit Bill Gibb's feature on Eloho Efemuai and her uplifting station, Heartsong Live.
This feature was first published in "The People's Friend" in our January 16, 2021 issue.
---
For millions, the day just wouldn't get off to a proper start without the radio.
Eloho Efemuai's morning broadcasts will have nothing but upbeat positivity.
The bubbly mum-of-three is the one producing the shows – and she's doing it all from a studio built in the garage of her Edinburgh home.
Heartsong Live takes to the airwaves four mornings a week, and Eloho's effervescent manner and inspiring messages have attracted tens of thousands of listeners.
Eloho grew up in Nigeria before coming to the UK 15 years ago, and she says the faith that is at the heart of everything she does goes back to her earliest days.
"I grew up in a Christian home, but I had to find the faith for myself and not just because of my parents.
"My faith got me through times when I doubted myself and suffered rejection, and without it I'm nothing."
Eloho, who previously worked for an oil company in Aberdeen, has a simple philosophy.
"It's just to be good and to be nice to people. What goes around comes around and it doesn't cost anything to be kind.
"One kind word a day could change someone's entire life."
Just as central to Eloho's life is her singing.
"Singing is my happy place"
With husband Jude often working away, her children, Nathan, seventeen, and ten-year-old twins Amy and Josh, are used to her warbling around the house.
"Singing is my happy place." Eloho laughs. "I don't know what I'd do without it. I'm told I started singing when I was just nine months old and I've never stopped."
That love of music and her self-confessed chattiness made her decide to launch the online Heartsong Radio in 2017.
She spent £4,000 converting her garage, turning it into a studio. It took another £3,500 to get the proper equipment.
It broadcasts Monday to Thursday between 6.30 a.m., and 7.30 a.m.
"I get so much out of it myself. If I've had a busy night and I'm a bit tired and don't want to get up in the morning, it all changes the moment I get behind the microphone.
"If I ever listen back to a broadcast, even I get energised! But the most important thing is I know the impact it has on listeners.
"I get so many lovely messages from all over the world."
That was never truer than during last year's lockdown.
Listeners are always motivated by Eloho's broadcasts
"It was a very worrying time for people, but many said that I gave them the most important thing: hope. I always said that you should try to take the positives out of it.
"It might be that you had always wanted to spend more time as a family. Well, this was a chance to do that which you might never get again."
Listeners are always motivated by Eloho's broadcasts.
"I always tell people to start now and perfect it later. A lot of us lack the confidence to begin something and put it off.
"Making a start is the important thing; you'll be able to get better and perfect it as you go along."
With a young family and a radio station to run, life is busy enough for Eloho, but she added to her workload by writing a book, "You Are Not Everyone's Cup Of Tea", during lockdown.
"Although I am really outgoing on the radio, I have had to deal with a lack of confidence in my life and I wanted to share what I did to hopefully help others in that situation."
---
To learn more about Eloho's work, visit her website here.
For more fabulous features from "The People's Friend", click here.