"Reading Between The Lines" Of An Edwardian Ghost Story
---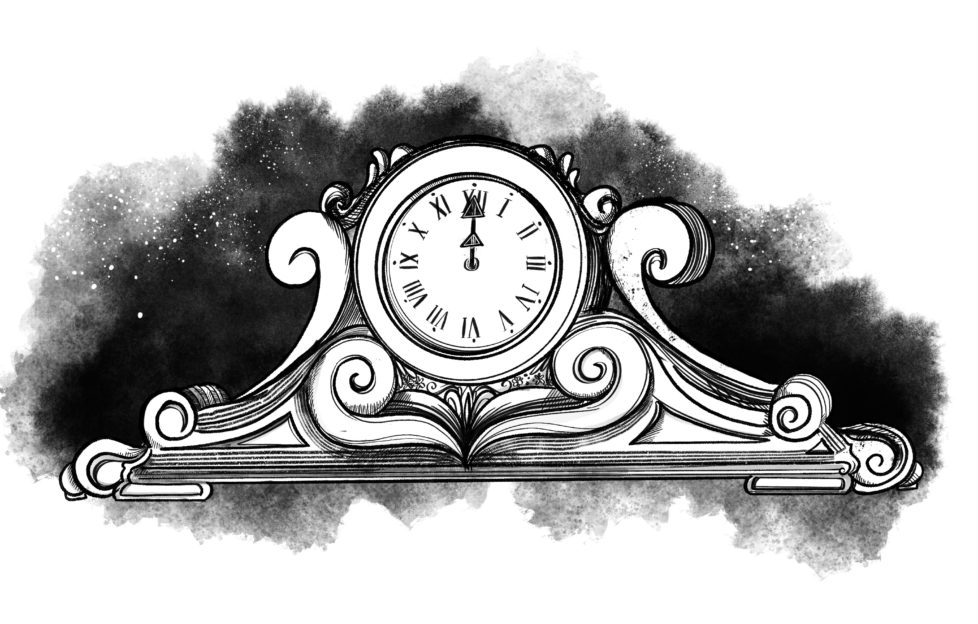 Illustration by Manon Gandiolle.
This week, the first season of "Reading Between The Lines", our story podcast in association with the Oddfellows, comes to a close with a light-hearted ghost story.
As you might expect, "My Connemara Ghost" — first published in 1910, and attributed to an author known only as J.E.M. — is perfectly fine for the faint of heart.
But that doesn't mean there isn't plenty to talk about, from the way the author expertly sets the scene and builds atmosphere, to the dangers of owning cats.
As with all the stories we've unearthed over the past months, the quality and craftsmanship of the writing is clear.
The story is probably the shortest we've read. But it manages to do a great deal of character building and scene setting in very few words.
The consistently high standards of "Friend" writing from years gone by has made us even more proud to work here. And even more excited to get back to the Archives and find some new stories for season 2!
But first, here is "My Connemara Ghost", by J.E.M., followed by a little chat between Digital Ed Iain, Editor Angela, Fiction Ed Lucy, and Barry from our Archives.
And if you're looking for the rest of our podcast episodes, you can find them here.
"Reading Between The Lines" will return . . .
Season 2 will start later this summer.
Alongside the regular team, we will be featuring some extra special guests. Plus. we're planning some one-off episodes looking in more depth at specific authors, too.
Some famous names have written for the "Friend" over the years. We can't wait to share their stories with you.
Our sponsor
We were delighted that friendship society the Oddfellows agreed to continue to sponsor "Reading Between The Lines".
If you're looking to make new friends or find new activities, visit oddfellows.co.uk, or call 0800 028 1810 today for a free information pack.
Terms and conditions apply to all member benefits and services.
---
For more on our podcast, click here.
For more great Fiction content from the "Friend", click here.