"Beholden To None" Is Our Latest Classics Collection Story
---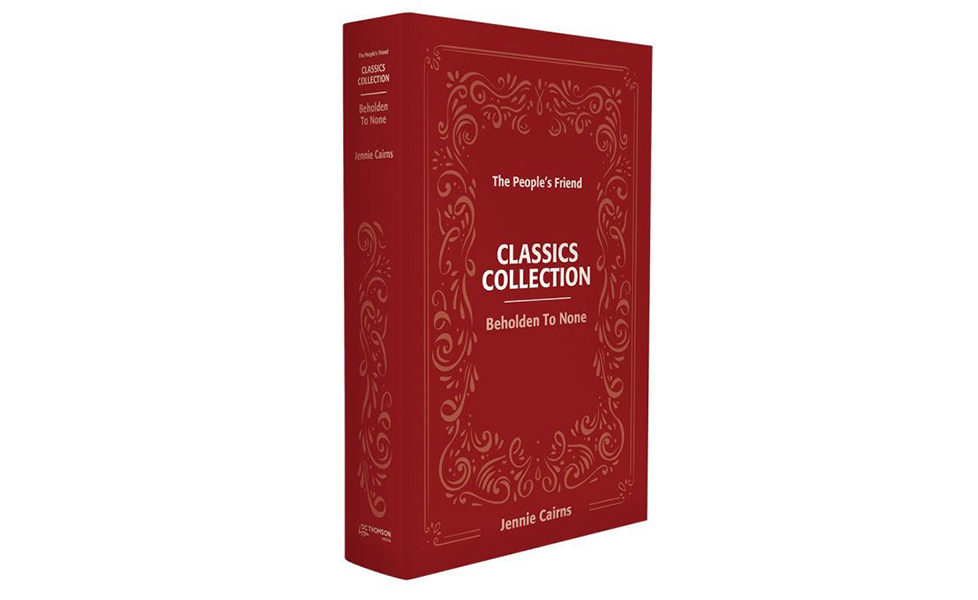 Image by DC Thomson Ltd.
We're delighted to introduce the latest story in our Classics Collection series: "Beholden To None", by Jennie Cairns.
Take a sneak peek at it below:
"Beholden To None"
If you'd like to add this gripping story to your "to read" pile, you can now pre-order a copy from our colleagues at the DC Thomson Shop, for delivery in July.
Click here for more information.
The "Friend" Classics Collection
Our other two Classics Collection books are:
From the moment of her birth, Christina Kennedy's fortunes are inextricably entwined with those of her home city of Dundee.
As the daughter of one of the whaling industry's last captains, she enjoys a privileged and prosperous upbringing – but harder times lie just around the corner.
Chrissie must choose between wealth and security, and the penniless jute-worker who has stolen her heart. And in the background, the storm clouds of World War I are gathering . . .
Will Chrissie follow her heart or her head? And what will the consequences be for her family, now and in the future?
Written by the most-read Scottish author of the twentieth century, Annie S. Swan, this popular serial is now available in book form for fans – both old and new – to enjoy at their leisure.
When the prominent and wealthy owner of a Dundee jute mill makes a shocking amendment to his will, he could not have predicted the consequences it would have for his family.
His large home in Newport-on-Tay is to be left to his grandson, Tom, but not without a catch. To inherit, Tom must marry his friend Katherine Lundie within eighteen months.
To the frustration of his parents, Tom insists that he will never marry Katherine. The arrival of a young woman with a mysterious past complicates matters even further, and triggers a chain of events that could spell tragedy . . .
---
For more great Fiction content from "The People's Friend" archives, why not sign up for our Fiction newsletter?