"Freedom Day" And Summer Holidays
---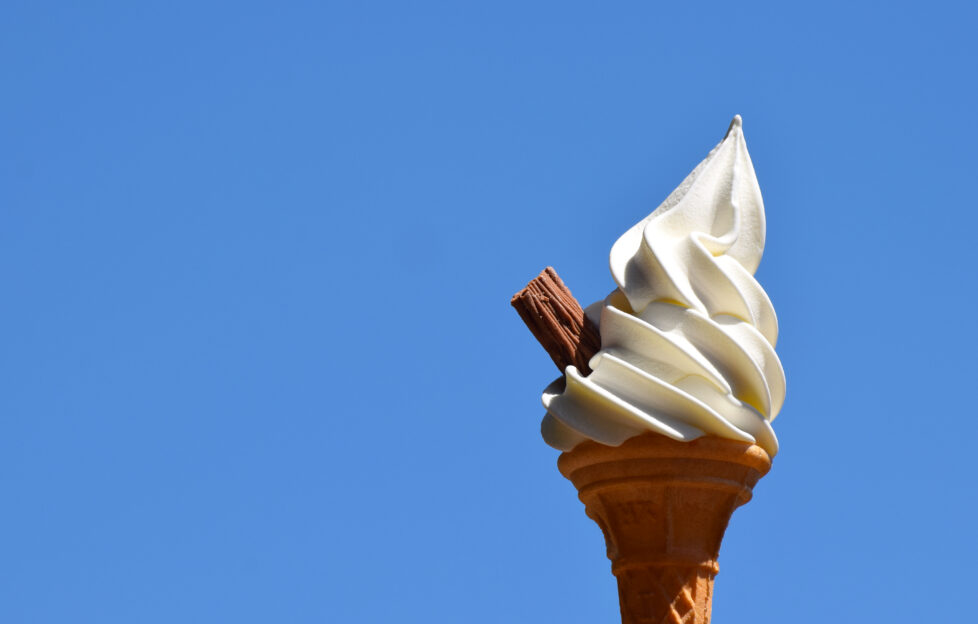 Shutterstock.
Today is "Freedom Day" for our readers in England (and "Zero Day" for those in Scotland), meaning we can finally turn our thoughts to summer holidays.
So here's a little history on the holiday to put you in the mood!
This article was written for us by Sarah Muir. It was first published in the July 14, 2021 issue of "The People's Friend".
---
In those halcyon pre-pandemic days, the number of Brits taking foreign holidays had reached its highest levels for years.
But jetting off to warmer climes, or indeed having any sort of holiday, is a relatively recent phenomenon.
Dunked in the sea
Historically, the upper classes had been enjoying holidays both here and abroad for centuries. During the Victorian era they could often be found strutting along the seaside promenades in their finery, or being dunked in the sea in head-to-toe bathing suits. The fresh air and salt water were considered to be a health tonic at the time.
All that changed in the 1870s, when the Lancashire cotton workers became the first working-class visitors to the coast.
They saved all year to escape the pollution and cramped conditions of their home towns. They could do this thanks to the week-long unpaid holiday known as Wakes Week, when the factories closed.
Whole communities of workers and their families headed for the seaside towns on the newly expanded steam railway, and resorts such as Blackpool evolved to cater to their tastes.
Punch and Judy, dancing at the famous Tower Ballroom, variety shows and amusement arcades all attracted people in their droves.
By 1939, one week's paid holiday was enshrined in law, and this was also the year Billy Butlin opened the first of his ground-breaking holiday camps in Skegness.
Camps had been around for some years. But this one was revolutionary, with swimming pools, fun fairs and the famous Redcoats providing entertainment.
The good times were not to last
But the good times were not to last.
On September 3, 1939, Britain and its allies declared war on Germany. Many of these holiday camps were taken over by the Army to station troops, but after VE Day was announced on May 8, 1945, the war-weary British families poured back through the gates almost as the troops moved out.
Some people, many through necessity, chose a working holiday, and for many East Londoners this meant hop-picking in the sun-kissed fields of Kent.
At the start of September, whole families would load their possessions on to open-backed lorries, which were laid on to collect them and take them back to the farms in the countryside.
They would camp in rows of basic wooden chalets, sleep on straw mattresses and take meals in a communal cookhouse for three weeks whilst helping to bring in the harvest.
The 1960s and 1970s marked the decline of the great British holiday.
The price of air travel plummeted and package holidays became popular, making foreign travel more affordable than ever.
Many travel companies funded the development of vast hotel complexes on Spain's Costa Brava. Brits began opting for sunshine and sangria over sandcastles, seagulls and vinegar-soaked chips.
The nation's appetite for foreign travel had been whetted. During the '80s, '90s and Noughties we were jetting off to ever more exotic destinations.
Change may be in the air once more
Which brings us to 2021, where change may perhaps be in the air once more.
Recent times have seen mounting concerns over the environmental impact of flying. And with uncertainty about foreign travel caused by the pandemic, many of us will holiday at home this year.
Caravans have been selling like hot cakes, B&Bs and holiday camps were booked out months ago, and this summer the piers of Brighton and Bournemouth will once again welcome holidaymakers determined to have fun whatever the weather.
---
Travel restrictions may still be in place. Please check latest advice before planning your trip.
Looking for some advice on planning your summer holidays? Click here to visit our travel pages.