Writer Of The Week: Sally Ann East
---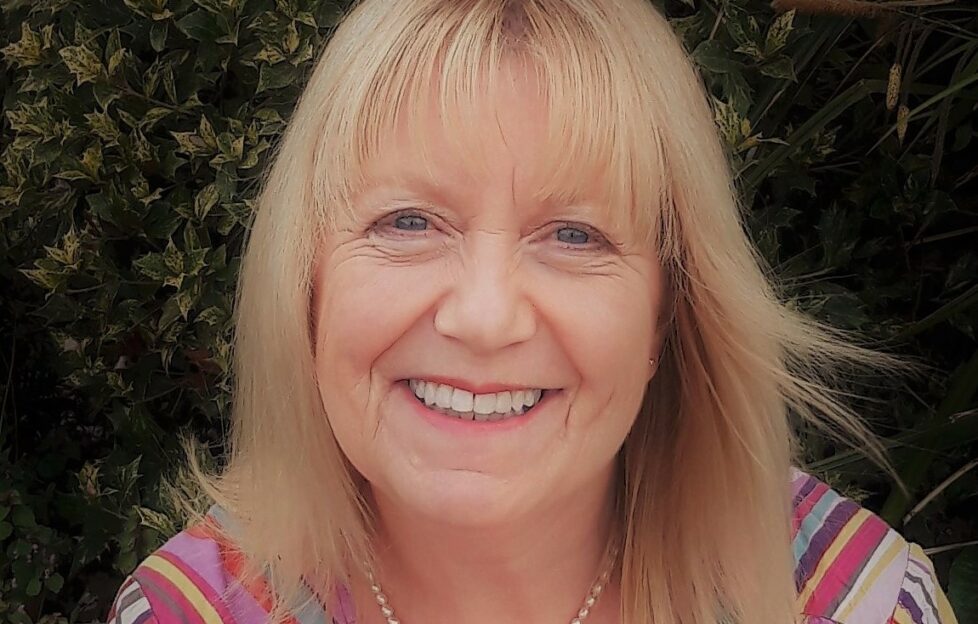 Photograph courtesy of Sally Ann East.
Tracey chats to "Friend" debut author and Writer Of The Week, Sally Ann East.
Sally Ann's story, "Weeding Days", appears in this week's issue of "The People's Friend".
Where did the idea for "Weeding Days" come from?
One of the positives of the lockdowns for me was that I joined a writing group that met virtually via Skype. In one of the sessions, we were given the prompt 'a small patch of land' – "Weeding Days" came from that prompt.
How long have you been writing?
I started writing short stories in 2003 and since then have also written a romantic comedy novel, "Poppy's Deeds", which I self-published. I also write poetry and have produced a collection and have had some of my poetry published in "Twelve Rivers" magazine.
Who are your favourite authors?
I enjoy romance, crime and historical fiction. My favourite authors are Miranda Dickinson, Tracy Chevalier, Joanne Harris, Julie Cohen and Peter Lovesey. My favourite books ever are "Jane Eyre" and "To Kill a Mockingbird".
What are working on at the moment?
I am working on a second novel — a romantic comedy crime story set mainly in France. I hope to complete it this summer.
What advice would give people trying to have their story accepted?
My advice for fellow writers is to read the magazine and write as often as you can.
If you're able to attend workshops or talks by published authors, that's a great way to be inspired.
Belonging to a writing group can provide you with encouragement and constructive feedback – this has been invaluable to me on my writing journey. And carry a notebook and pen at all times – you never know when an idea will pop into your head!
---
For more from our Writer Of The Week series, click the tag below.
Click here For writing hints, tips and advice from the "Friend" Fiction team.