Writer Of The Week: Anne Stenhouse
---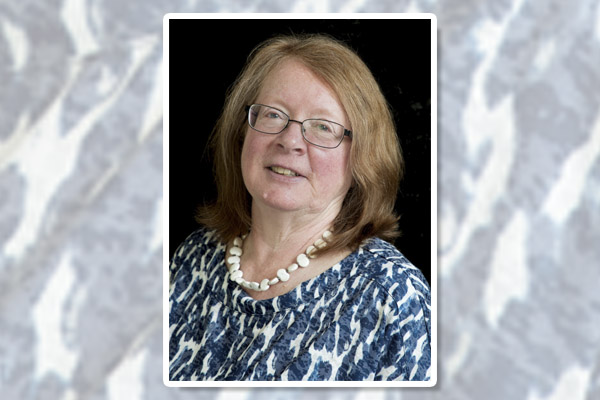 Photograph courtesy of Anne Stenhouse.
Our Writer of the Week is Anne Stenhouse. Anne's historical serial, "In A Class Of Their Own", starts in the August 21 issue.
The story of the "Edinburgh Seven" is such an inspiring story. Is it one you always wanted to write?
​Maybe. Strange answer, but the "Edinburgh Seven" have only gradually come into popular knowledge and I'm in that population. Once I did learn about them and the campaign, they did get under my skin. Equally, the Stevenson sisters, who were the inspiration for the Begbie sisters in the serial, came on to my radar through a tiny, published pamphlet I borrowed from my local library. They were "political" with a small p, but hugely influential behind the scenes and ultimately in public life in Edinburgh.
Is there a character from the serial you cared more about by the end than the start?
Yes. Sophia Jex-Blake became very real to me. Reading around her life and the lives of her close friends and associates, I warmed to the strength and depth of this iconic woman.
In relation to character and plot development, how important is dialogue in your stories?
​Very. Dialogue is "the thing" for me. I am much more confident about the telling of any story once I can hear the characters speaking. People's words and their turn of phrase show character in many ways, some of them quite small. Dialogue also helps with plot development because when the writer attributes the "wrong" reply or words to a character, it can cause a re-think. If you have to say, "Buggins would never have made that statement", then you know you're forcing the plot in ways it shouldn't be going.
You live in Edinburgh. Does the city act as a muse for your stories?
That's an interesting thought and I think you're right. It does. I love going on walking tours where a guide will often drop a nugget of information I didn't know, and it starts the story wheels turning. It's also the case that there are many pends and alcoves, and wynds and closes – who wouldn't begin to wonder what happened there, just out of sight of the populace?
Are you an introvert or extrovert, and do you think it matters when it comes to writing and publicising fiction?
I took advice on the answer to this one from a friend. She said I was clearly an introvert although once known, quite friendly. (I paraphrase.) I do relish oodles of time on my own and I think that helps with the whole writing process, as much of good writing is achieved by conscientious and ruthless editing which require concentration. At the same time, I do enjoy telling and embellishing a good story in order to entertain, so maybe that's being an extrovert. Also, you have to find your material somewhere, so listening in while being out and extrovert-ing is a good thing, too.
Publicising fiction is a time-consuming and difficult undertaking. Being introverted, stationary stationery reaches no editors; it comes to the attention of no readers and is self-defeating. Stories are created, in my view, for sharing and, however difficult a writer finds self-publicity, it has to be undertaken. We have to don the extrovert's character and write blog posts, contribute to interviews, and just tell folk, really. I'm on Facebook and Twitter and I have a blog called Novels Now.
Notebook and pencil or laptop? Kitchen table or study? Blank wall or inspiring view?
​"The People's Friend" were kind enough to feature me as Writer Of The Week once before when I said I worked straight to the screen on a desktop. That hasn't changed. Of course, a lot of thinking is done while out of the study, but that's where the writing happens.
P.S., What's your one top tip for aspiring writers?
I still feel the answer to this question is as before. My mentor, the late Margaret McKinlay, took me to task for whingeing about something an editor had said about a piece I submitted. Her advice was that busy people like editors didn't make such comments without cause and should be heeded. It may not be immediately obvious, and you may not immediately agree with the comment, but a period of reflection is likely to show you its value.
---
For more from our Writer Of The Week series, click the tag below.