Writer Of The Week: Carol Allison
---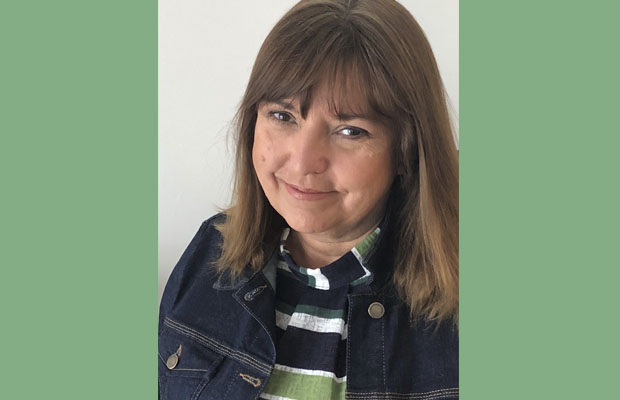 Photograph courtesy of Carol Allison.
Our Writer Of The Week is debut author Carol Allison. Carol's story, "Just Not Cricket", appears in the September 4 issue.
Major Brownlow is a quintessentially British character. Where did the idea to write such a colourful character spring from?
Major Brownlow is a composite character based on people I have met or observed over the years, influenced mostly by my childhood. My grandma was a great storyteller and had the knack of bringing the people she described to life. I think this has always stayed with me.
​It's certainly a humorous story. Do you think it's beneficial to see the funny side of life when it comes to writing stories?
Absolutely –  I like to write stories that make me laugh. Sometimes a character can do or say something even I'm not expecting. I think I spend so much time building a picture of the character in my head, they can take on a life of their own.
One thing I am very mindful about is making sure that the audience doesn't laugh at the character, rather than with them, as this can come over as somewhat cruel. I have a great affection for the characters I create and want the audience to like them, too.
Are you a fan of cricket?
Not at all. I must admit I have never watched a game. I had to read up on club rules and regulations for under 16 matches before I started writing. A friend of mine is a keen cricket fan. When describing the general pace of the sport he once quipped, "A good match can ruin an afternoon's knitting." This certainly had an influence on the story.
Are you working on any other stories at the moment, and do you like to share or keep secret your story ideas?
I am working on several ideas at the moment and I share my thoughts with friends and family right from the start. I find it helps me eliminate anything that may not work at an early stage and build on the areas that have the most potential. These long-suffering friends read my stories through and offer their thoughts and feedback at each draft. I really couldn't do it without their support.
Notebook and pencil or laptop? Kitchen table or study? Blank wall or inspiring view?
When I start planning a story, getting the initial ideas down can be a little chaotic. I sometimes make voice notes on my mobile phone or jot a few lines on the back of anything close to hand. But once I begin the process in earnest, it's always a laptop, sat on my living-room couch, facing my garden.
​P.S., What's your one top tip for an aspiring

Writer Of The Week

?
I would say make sure you know the "voice" of the publication you are hoping to be published in. Read back issues of the magazine and get to know the style and content they print. And don't be disheartened if you don't get published first time. It can take time to polish your craft and get noticed.